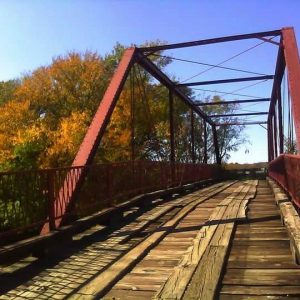 A male teenager's body was found in Hickory Creek on Tuesday, a day after someone reported that someone jumped off Old Alton Bridge.
Argyle Fire Chief Mac Hohenberger said the call came in late Monday morning at the bridge, located near Guyer High School. A rescue crew searched the creek through Monday afternoon and Tuesday, recovering the body Tuesday afternoon.
The teen was identified as Lermont Stowers-Jones, 17, of Denton by the Tarrant County Medical Examiner's office.
The family has set up a GoFundMe page to help pay for funeral expenses.