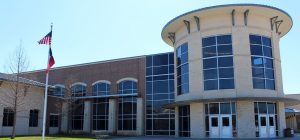 Applications for the Denton Public School Foundation scholarships for graduating Denton ISD seniors are now available.
More than 150 scholarships, ranging from $250 to $4,500, are available to Denton ISD seniors, according to a Denton ISD news release. The awards can be used for university, college or trade and vocational schools, as well as many areas of study, GPS of 2.0-5.0 and future career plans.
The deadline to apply is Wednesday, Nov. 14. Winners will be announced at the Senior Awards ceremonies at each high school in April and May.
Click here to apply.