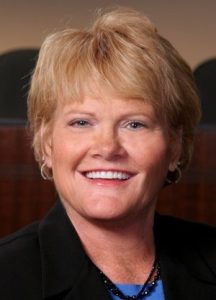 We are entering the season of thankfulness and we certainly have much to be thankful for in Highland Village. I am thankful for my family, friends and the opportunity to serve this community. There are many nonprofit organizations in our area that serve the needs of our community.  Each year the City Council allocates funding to our local nonprofits that serve our residents. We have a representative from each organization come to the Council meeting and tell us about the services they provide and how they impact the residents of Highland Village. After the presentation this year a resident commented they never knew there were so many nonprofit organizations doing so much in Highland Village and the surrounding area. That prompted the topic for this article.
I want to share with all of you the different nonprofit organizations that presented to City Council and a little something about each of them. I know many families look to support organizations that provide a specific service or help with a specific need, hopefully this will be information you can use as you look at how you will give to others this season.
CASA of Denton County recruits, trains and supervises community volunteers to be a voice in the civil court system for children who have been removed from their homes by Child Protective Services due to abuse and/or neglect.
RSVP Serving Denton County is a volunteer network for those 55 and over. Denton County volunteers tutor and read to children, renovate homes, feed the hungry, deliver meals which provide independent living services, share and distribute immunization information, and promote programs for veterans.
Christian Community Action is a faith-based social services agency which provides life-changing rescue, relief and restorative services designed to help move clients from crisis to self-sufficiency. These services include access to the largest client-choice food pantry in Denton County, seasonal income relief, senior services, critical financial assistance, essential life skills and job readiness training, and spiritual and emotional counseling.
Communities in Schools of North Texas seeks to provide dropout prevention services to students in grades K-12. CISNT surrounds students with a community of support, empowering them to stay in school and achieve in life by providing a one-on-one relationship with a caring adult, a safe place to learn and grow, a healthy start and healthy future, a marketable skill prior to graduation, and a chance to give back to peers and the community.
Denton County Friends of the Family provides compassionate, comprehensive services to those impacted by rape sexual abuse, and domestic violence, while partnering with the community to promote safety, hope, healing, justice, and prevention.
Friends of the Flower Mound Library is an organization of volunteers acting to engender public awareness and support of the library to enhance its service to the community.
Greater Lewisville Community Theatre aims to stimulate and promote education in the theater and the performing arts by providing the highest quality of productions possible.
Highland Village Lions Club organizes and holds the annual Lions Club Balloon Festival to raise funds for their foundation. The Foundation and their volunteers conducted vision and hearing screenings for over 5600 children attending area preschools, daycare centers and private and charter schools last year. To date the foundation has conducted over 22,000 vision and hearing screenings. The Lions Foundation also provides funding to many other charitable causes such as a scholarship for the Lewisville Education Foundation, Salvation Army, Journey to Dream, Special Abilities of North Texas, the City of Highland Village and others.
Journey to Dream embraces, equips and empowers hurting, at-risk and homeless teens to overcome adversity and live purposeful lives. Journey to Dream has positively impacted tens of thousands of young people through prevention/intervention assemblies, mentoring, student support groups, shelter and essential life needs. JTD offers services to a growing population of homeless youth through the open teen homeless shelter, Kyle's Place, to provide transitional housing for unaccompanied youth.
Lewisville ISD Education Foundation exists to support excellence in education by securing and distributing supplemental funds in designated program areas in which tax dollars are not available. All funds benefit students and teachers within the LISD boundaries. The contribution made by the City of Highland Village provides grants to Highland Village schools and Marcus High School.
Lewisville Lake Symphony is dedicated to enhancing the life for people of all ages in North Texas through live, inspiring, and professional classical music. The Symphony is committed to educating and supporting rising young talent.
PediPlace provides quality, compassionate, family-centered primary pediatric healthcare to North Texas children with limited access to care. Their mission is to make healthcare a reality for every kid.
Salvation Army Lewisville's mission is to feed, to clothe, to comfort, to care, to help rebuild broken bones and broken lives. Their programs include clothing assistance, a feeding program, a food pantry, an organic community garden and emergency disaster services.
Special Abilities of North Texas seeks to provide the highest quality care, training and support to adults with special needs, giving them opportunities to succeed in life, family and the community, while offering respite to their caregivers.
Studio B Performing Arts Center provides the local community with opportunities to participate in live theatrical performances in Highland Village throughout the year. Studio B trains students ages four and up in performing arts with acting and theater classes, musical theater training, vocal training, dance, audition techniques and script development. Studio B produces about 12 productions per year for all ages.
Winning The Fight provides education, support and resources for the community related to substance use and recovery. The organization takes a multi-faceted approach to educating youth and adults about substance use disorder and addiction.
Youth and Family Counseling delivers quality, accessible counseling services to Denton County residents that inspires hope, growth and healing.
I provide these to you with the hope you learned about an organization that interests you. Many in our community choose to provide a financial donation, donate items or their time to these organizations. While we have much, we must remember there are many who don't or are suffering through a season of need. Scripture tells us we should use whatever gift we have received to serve others. I encourage you to look closely at these organizations and give where your heart leads you.
We have several events happening this season that you and your family will enjoy. Here's the rundown with all the details available at highlandvillage.org.
The Tri-Town Amazing Race – Saturday, November 10
Our Village Glows at The Shops at Highland Village – Saturday, November 17
Thanksgiving – Trash pickup will run as scheduled Monday – Wednesday; Thursday's pickup will be moved to Friday and Friday's pickup will be on Saturday. City offices are closed Thursday and Friday.
Parade of Lights holiday lighting contest
Santa at the Fire Station on Saturday, December 1
Santa will be in our neighborhoods beginning December 16 through December 21
Christmas at the Ranch at Doubletree Ranch Park with opening event on Saturday, December 8 then open weekends through December 29.
While we are enjoying the month of thankfulness, the local business owners are gearing up for the holiday season. This is the busiest time for our retailers and restaurants and it is the perfect time for you to see what we have to offer in Highland Village. You know we've long said we have it all in Highland Village and I truly believe we do. I hope you'll always look to a Highland Village business first as you prepare for holiday gatherings and gift giving. Keeping our sales tax dollars at home not only benefits the business owners who have chosen to set up shop in Highland Village, it also benefits our local economy.
I am thankful for each of you. I see our community pull together to help one another, generously give to those in need and share their time and talents.  Highland Village is a wonderful place to live and serve. I wish each of you a happy Thanksgiving and memorable times with family and friends. Remember to start each day with a grateful heart.