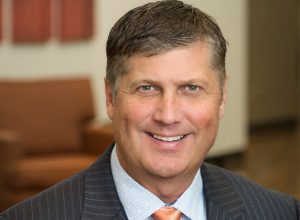 In October, the Flower Mound Town Council unanimously approved a 2.5 percent homestead exemption, affecting homeowners' 2019 Flower Mound tax bill. For a resident with a home valued at $400,000, the average home price in Flower Mound, their Town of Flower Mound annual tax bill will be $1,712.10 instead of $1,756.00. This is an annual savings of $43.90, or $3.66 monthly.
Even though our tax rate is the lowest it's been in 30 years, we've all seen our appraised values continue to climb, year after year. It's always a good thing to be able to put any amount of money back in our residents' pockets. Each of our Council members pushed to make this a reality, with homeowners in mind.
The 2.5 percent option is the best choice right now because it provides some relief to residents without having a huge impact on the Town's budget. The homestead exemption will reduce the Town's budget for Fiscal Year 2019-2020 by approximately $825,000 (based on current year property values). Town staff will bring the matter forward to Council annually starting in spring 2020, so the Council may re-examine the issue.
While the Town does not have the authority to reduce the County or school district portion of your tax bill, the new homestead exemption can be used in combination with other available tax exemptions. To apply for the 2.5 percent homestead exemption, visit the Denton Central Appraisal District at www.dentoncad.com/exemptions or if you're a Tarrant County resident, go to www.tad.org/home-owners/. Be sure to submit your application between January 1 and April 30 next year.
Next month, Flower Mound will cut the ribbon on the new Town Hall. While originally planned for this month, the wettest fall on record for our area played its part and scheduled work could not be completed due to wet weather. We're planning on holding our first Council meeting, in conjunction with the ribbon cutting, on Monday, December 17.
In October, I, along with several Town staff members, sat down with Oncor representatives to discuss power outage issues. While Oncor believes Flower Mound does not have more power outages than other cities in its network, we do have more trees per mile than most cities, which can be a problem. In the past several weeks, Oncor workers have been personally examining the lines and running tests on them to determine if there are any equipment issues. Oncor relayed to us they are working toward making necessary repairs in various areas of the Town, in addition to proactively maintaining its existing infrastructure and serving new customers. If you are a resident who is served by Oncor, and have experienced several power outages within the past year, please call the Town at 972.539.SERV (7378) to talk with our Customer Relations Division staff, who is building a spreadsheet on this issue to determine trends and areas that need further investigation. They will also share this spreadsheet with Oncor, so it can used to provide resolutions. Finally, Oncor pledged they would be more proactive in their communication with the Town regarding their planned and unplanned outages, in addition to upcoming scheduled tree trimmings so the Town can communicate that to residents.
This month we have the privilege of honoring our veterans with special events. Be sure to be on the lookout for our annual Veterans Day Relay runners on Friday, November 9 as they run throughout Town with the American flag. Details on both events can be found at www.flower-mound.com/specialevents.
As always, please feel free to reach out to me with any questions or concerns you have at [email protected].