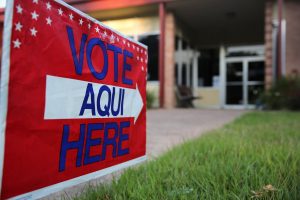 A power outage affected the Lantana area on Tuesday morning, leaving thousands without power for a short amount of time, including a polling place.
Voting came to a standstill before 9 a.m. Tuesday at Lantana Community Church, 2200 Jeter Lane East, according to residents waiting to cast their ballots. The Denton County Elections Administration said in a statement that election officials had emergency ballots on hand and a generator was sent in case of another emergency. Ballots cast Tuesday were not affected.
As of 8:30 a.m., more than 5,000 members were affected by the outage, according to CoServ. As of 9:15 a.m., that number had been reduced to less than 1,500. CoServ posted on social media that crews were working to address the outages.