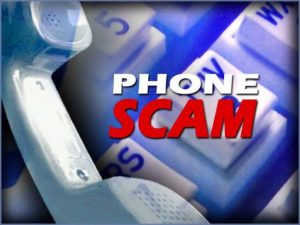 The Denton County Sheriff's Office and Argyle Police Department warned residents this week of phone scams targeting local residents.
The Denton County Sheriff's Office has received several complaints of someone calling and identifying themselves as Denton County deputies, the sheriff's office said in a social media post. The scammer(s) are advising people they have outstanding warrants or owe money to the courts and are demanding payments.
"The Denton County Sheriff's Office will not call and demand payments of any kind," the Facebook post said Wednesday.
Argyle police have also received similar reports of a scammer using an Argyle officer's name and requesting payment over the phone.
If you get a similar call, hang up and contact your local law enforcement agency.