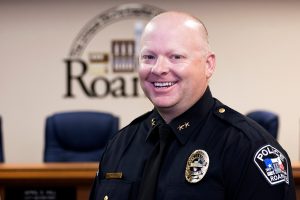 The city of Roanoke has a new police chief.
The city appointed Jeriahme Miller, a 15-year veteran of the Roanoke Police Department, to be the Chief of Police effective Wednesday, according to a city news release.
Miller was hired by RPD in 2003 as a patrol officer, and since then he has been promoted to the positions of sergeant, commander and assistant police chief. He has also served as the assistant commander and commander of the North Tarrant Regional SWAT team. He has graduated from the FBI National Academy, FBI command College and the International Law Enforcement Administration's School of Police Supervision.
Miller succeeds Gary Johnson, who served as chief of police for 15 years, and for the last three years, he has also served as assistant city manager. Now, he will focus solely on his position on assistant city manager as Miller assumes the police chief position.