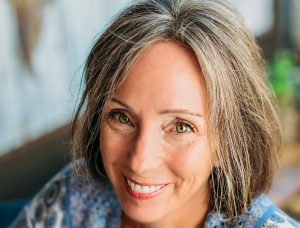 I have always had a hard time making friends, I don't know if it's because I consider myself to be an introvert who doesn't mind being alone, or if it's because I am shy, or maybe it's because I don't like small talk.
My challenge with friendships began when I was in elementary school, my family moved a few times during those key years and what I hated most about it was putting myself out into the world to make new friends.
When I married I promised myself that I would never do that to my kids.  But, guess what happened?  To my credit, we mainly moved houses, not school districts.  I justified our moves by saying "as long as the kids are still in the same schools and we're all under the same roof, the roof itself doesn't really matter."
But that wasn't the case in 2007 when we made our biggest move from our home state of Wisconsin to Texas. Of course we arrived friendless.  We'd left our entire family, all of our life-long friends, and I left behind a business I had enjoyed immensely.  My husband, whose job we moved for and who's always been much more social than I, had a natural outlet with work, his love of tennis, and talk of lawn care with the neighborhood men.  When we began to settle in I did seek friendship with the women in our cul-de-sac; fortunately kids have a wonderful way of bonding women.  I also found the courage to seek out some local moms groups and I eventually met some women through the gym as well.
However, lives and people change over time and when your kids aren't little anymore or on the same sports teams for multiple years I think it can be harder to maintain connections. We're all so busy trying to keep up with our kids/career/homes that most of us put friendship way down on our list of priorities.
Our family is no different, ever-evolving, so I am not looking to point the finger at everyone else.  One new way I have developed friendships over the past two years is by building a new business in our community.  Not only is it a brand new field, it deals with a very touchy subject.  Outside of writing for this wonderful community newspaper, I help parents of teenagers create healthier, happier relationships with their kids.  Parenting can be a very sensitive topic…and while parents often say they need help or will admit to being overwhelmed, they have a harder time moving into action to create a happier home life.
Because I feel so strongly about moms and parenting teenagers, I have created a Meetup group called Moms Empowering Moms – Flower Mound whose goal is to gather women that are seeking to both give and receive support and encouragement during their children's teenage years.  I talk with a lot of parents and I see a real need for this kind of gathering.  We just don't have enough opportunities to connect with one another despite how "connected" our world is these days, especially while our kids go through this stage of their lives.  This is that opportunity as well as a way to help moms work on themselves and their parenting skills through short presentations on topics like self-care, nutrition and middle age, relevant book and podcast reviews, social media challenges, setting boundaries that stick and building trust at home.
My husband Tom has found a new way to make friends in our area.  He left Corporate America at the end of last year to open his own franchise in Flower Mound.  He has a passion for travel and finally decided life is too short to keep working so hard for someone else and to never have time for a vacation.  His opening Expedia Cruiseship Center has become his answer to both of those deficits.  So now, together, we are invested in this community to help others build stronger relationships and create family memories!
If you are feeling that making friends in this community can be difficult as an adult, I want to encourage you to reach out of your comfort zone and join an activity or a social group where you can connect with others. It takes time, energy, and commitment to develop friendships, but the benefits can be worth every effort!