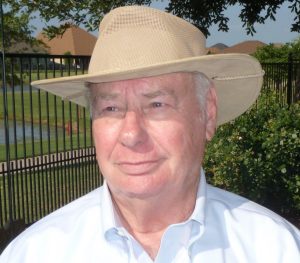 Argyle Fire District Station 514 is now in operation.  It is located at the corner of Old Justin Road and Cleveland-Gibbs Road and is three miles from Robson Ranch main entrance by way of Faught road.
Once Cleveland-Gibbs Road is completed to Robson Ranch Road, it will be one mile from front gate. Station 514 will be manned by Argyle District Firefighters.
Unlike Denton, all Argyle firefighters are not paramedics but one on the fire truck will always be a paramedic. Initially an ambulance will not be at 514 but one is available at Denton fire Station #7 at Vintage Road.
The grand opening of Fire Station 514 was on Saturday, October 6.
On Thursday, October 25, at 6:30 p.m., Argyle Fire District Fire Chief Mac Hohenberger will meet with Robson Ranch residents in the Robson Ranch Clubhouse. This is really a big deal. Robson Ranch's ISO fire rating has been lowered from a "10" to a "2" and should reduce Robson Ranch homeowner's insurance. Residents of Robson Ranch will have to contact their Insurance Company to change the fire rating on their home.
Robson Ranch Rambler
By Larry Varnes, Vice President, Resident Director, Robson Ranch HOA
Robson Ranch is a self-contained community with a Denton address.  We have over 2100 homes and growing fast. Some might think it stops there. But, far from it!
We epitomize an Active Adult Community.
While the majority of our residents are retired, you'll often hear one resident telling another that their calendars are fuller than when they were actually working. Partially responsible are more than 75 clubs that have been formed and run by the residents who live at Robson Ranch. You can find residents actively engaged during most waking hours. Activities cover a broad spectrum:
Ballroom and Country Dance classes that make our Music & Dance Club events even more enjoyable.
Crafters – learning skills for a diverse range of activities from sewing, to stained glass, to pottery & ceramics, to wood-working, to learning to paint on canvas, just to name few.
Games, games, oh we have games. Whatever your pleasure: poker, bridge, board games, Chinese Mah Jong or Canasta, a friendly game can be found just around the corner.
Activity Sports – honing skills as diverse as Texas toss, bocce ball, pickleball, horseshoes, tennis, bowling, ping pong, softball and golf. And this isn't close to a complete list.
Intellectual stimulation from lectures by UNT professors through the Osher Lifelong Learning Institute, numerous neighborhood book clubs and groups focused on political agendas and debate.
Two on property religious services, Bible study groups and a Jewish Friendship Group.
Special interest clubs including: Garden Club, Genealogy Club, Happy Tails Dog Club, Red Hatters, the Rollin' Ranchers Car Club, and more.
But that's still not all. As active adults, we are often on the run… literally. Over the months of August and September over 120 residents have been participating in the Living Well Robson Olympics.
Work is underway to certify Robson Ranch as the official pickleball capitol of Texas and we are hosting SSIPA's Super Senior World Pickleball Championships starting on October 22. We have over 300 players already registered from 30 states, the UK and Canada.
This past month we opened a new 10,000 square foot cardio center that can meet any need. We have over 30 state of the art cardio machines to assist all skill levels, from body builders to those undergoing physical therapy. This new building complements our existing tennis/pickleball center, gymnasium and indoor and outdoor pools.
Did you know?
Many of our residents dedicate their time and money to serving charitable needs throughout Denton County. These activities are often facilitated by the numerous organizations and Clubs at Robson Ranch. The Kiwanis Club and After Schoolers are dedicated to mentoring disadvantaged elementary school kids in Denton. The Material Girls Club crafts quilts for charity, the Yarn Divas provide Chemo hats to adults and children with cancer, Kiwanis build ramps for the disabled and Trauma Dolls and stuffed animals for kids facing daunting surgery.  We are a neighborhood that cares about the greater community in which we live, an achievable goal for every community.