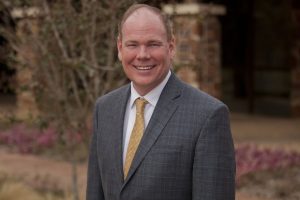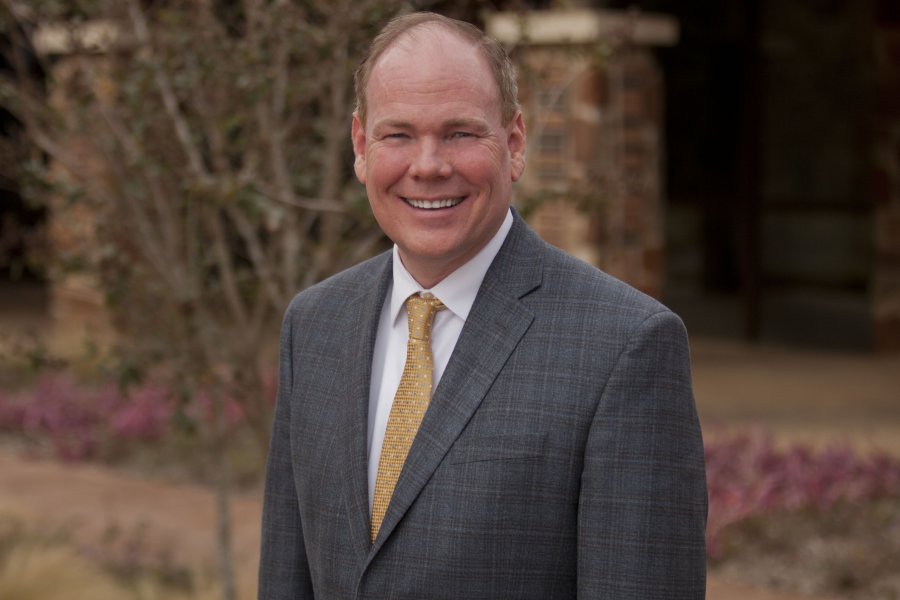 Lower Tax Rate for Fiscal Year 2019
On September 4th, the Denton County Commissions Court adopted the 2019 Budget and 2019 County Tax Rate. We are pleased to share that the county tax rate will go down in 2019.
Denton County adopted a Property tax rate of $0.225574 (over a penny below last year's rate), maintaining the effective tax rate. This is the lowest it's been since 1987 or 31 years! The effective tax rate is the rate that will provide a taxing unit with approximately the same amount of revenue it had the year before on properties taxed in both years.
The 254 counties in Texas have a long, diverse list of responsibilities they provide to the residents. Denton County's elected officials and staff hold a strong belief in providing excellent service to citizens, demonstrating accountability.
Denton County provides the following services and more: Provides Law Enforcement Services countywide; Runs the court system; Maintains Jails; Registers voters and holds elections; Keeps important records such as deeds, birth certificates and death certificates; Builds and maintains  county roads; Provides health care to lower income residents; Provides emergency management during times of crisis, and; Makes paying taxes easier (Denton County collects taxes on behalf of other entities like school districts and cities).
The Adopted Budget for the fiscal year (FY) 2019 budget is $316 million, a fiscally conservative budget and a sound financial plan that continues to provide and improve services to our growing population while reducing expenses when feasible and maintaining sufficient reserve funds.
The tremendous growth our county has experienced for the past five years, both in residential as well as commercial, has helped us remain financially stable and Denton County continues to see a positive economic outlook for FY2019.
The proactive approach of our County Commissioners Court addresses the growing population in the budget. It includes the anticipated population growth that will increase required services which in turn will require some additional employees due to workload increases.
Additionally, beginning January 1, 2019, we will welcome a new District Court to the county. The addition of the new court will improve access to the county's court system. Denton County maintains one of the lowest numbers of employees per capita out of the Top 15 counties by population in Texas. Denton County's employees per 1,000 population is 2.09. The only county lower than us is Collin County at 1.94 (comparing Denton County's Adopted Budget compared to other county's FY2018 survey data).
Denton County remains extremely strong financially as reflected in the Moody's and Standard and Poor's bond ratings of AAA. Only a handful of Texas counties have this rating. Our rating was reaffirmed by both rating agencies with the most recent debt issue. The rating agencies look at a variety of factors when rating the county, including population growth, economic climate, financial stability, tax base expansion and diversification coupled with sound management practices and policies in place and the balance of reserve funds. These ratings are great news to the taxpayers because it provides lower interest rates on borrowed money for the county and saves money on interest.
Denton County is the eighth largest county in the State of Texas in 2018 and has also been known as one of the fastest growing counties in the nation. As this growth continues, Denton County continues to face the challenges of expanding services, with its most important goal to provide the necessary services to its citizens in the most efficient and economical manner possible.
Community Assessment for Public Health Emergency Response (CASPER)
 Where is the nearest flashlight in your home?  Are the batteries still working?  These are questions that may not seem important until the answers are very important. Personal preparedness is a technical way of saying that you and your family are ready with supplies, plans and knowledge should a natural disaster or public health emergency occur.
Denton County Public Health (DCPH) conducted their 2018 Community Assessment for Public Health Emergency Response (CASPER) in northeast Denton in partnership with Denton County Medical Reserve Corps (MRC), Denton County Citizens Emergency Response Team (CERT), City of Denton Emergency Management and Denton Police Department.
The team of volunteers and employees conducting this assessment went door to door in a randomized statistical pattern to determine the overall community's health readiness for potential disasters or emergencies. The answers they gathered on residents' health and basic needs gives DCPH and community emergency managers valuable information on emergency response and community health needs.
Results of this assessment will allow community emergency managers to validate emergency plans and also target future emergency preparedness education. DCPH is the only public health department in the DFW Metroplex and one of only five public health departments in Texas to have conducted a CASPER.
 Did You Know?
October is Domestic Violence Awareness Month. 1 in 4 Women are victims of domestic violence.
Domestic Violence Awareness Month evolved from the "Day of Unity" held in October 1981 and was conceived by the National Coalition Against Domestic Violence. The intent is to connect advocates across the nation who are working to end violence against women and their children.
The focus of the awareness activities and events have three common themes: Mourning those who have died because of domestic violence; Celebrating those who have survived; Connecting those who work to end violence.
Please join us this month at the following domestic violence awareness events. Your attendance and participation are appreciated by the many volunteers that work to bring our communities together.
Healing Through the Arts: October 11th, 7 p.m., Greater Denton Arts Council
Clothesline Project & Candlelight Vigil: October 18th, 6 p.m., Denton Square
Accountability Through Advocacy: October 25th, 9 a.m., Embassy Suites Denton
For further information, please visit the Denton County Friends of Family website at: dcfof.org/dvam
Connect With Us
We would love to have you connected to the county by subscribing to our newsletter. Just use this link and enter your email and you'll be up-to-date on everything going on in Precinct 4: http://bit.ly/Pct4newsletter
Be sure to find us on Facebook.
If you have any questions or comments, please let me hear from you. My email is [email protected], and my office number is 972-434-3960.