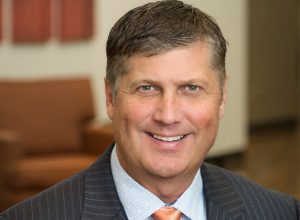 September was a busy month for the Council as we approved the budget and tax rate for Fiscal Year 2018-2019. Although we have one of the lowest tax rates in the area and the lowest rate in more than 30 years, the Council is still focused on ways we can save the residents money as appraised home values continue to rise. As I mentioned in last month's message, the Council will consider a Homestead Exemption soon. It is currently scheduled for Council consideration this month, which, if approved, will go into effect Fiscal Year 2019-2020.
As part of the approved 2018-2019 Fiscal Year budget, we have some major upcoming projects. Here's a few that will help the Town of Flower Mound better serve its residents:
Park Playground Upgrades: Town staff is putting together plans for themed playground upgrades at Lakewood, Stone Creek, Thrush West and Gerault Parks. Construction on these upgrades is scheduled to begin in the spring and will be completed by late summer or early fall 2019. The Town will announce the unique playground themes for these parks, once they have been finalized.
Canyon Falls Park: This is a completely new park located off of Stonecrest Road, south of the Oak Knoll Road intersection. The Town has an approved master plan for this park and the next step is the design process, which will provide public input opportunities prior to Council approval. According to the master plan, Canyon Falls Park will include a small splash pad, two playground areas (one for 2-5 year olds and the other for 5-12 year olds), adult fitness area, full basketball court, trails, restroom facility, parking and lots of natural areas.
Rheudasil Park: One of our community's favorite parks is also slated for new amenities. Now that the dredging and bank stabilization project is complete, upgrades that are part of the park's master plan can be designed. Similar to the Canyon Falls Park, the design process will provide public input opportunities with final design going to Council for approval. Changes include a full basketball court, pavilion, restroom facility, themed playground with perimeter fence, bench station with memorial plaque for Flower Mound's first mayor Bob Rheudasil, enhanced entryway, 8-foot wide trails in interior of the park and security lights in addition to benches, picnic tables, trash receptacles, and pet waste bag dispensers.
In addition to these plans, the Council will also examine proposed master plans for two undeveloped parks – Bella Lago and Peter's Colony Memorial Parks.
Morriss Road Panel Replacement Project: This project will take place from Firewheel Drive to FM 3040 and will encompass replacing several concrete panels of roadway. The design is roughly 60 percent complete. The project is currently on the Town's website construction page where updates are posted, when available.
Denton Creek Boulevard Bridge: I mentioned this project in a previous column and am happy to say it was approved by the Council and will be partially funded by Denton County. The future Denton Creek Boulevard Bridge, located near Canyon Falls, will provide a direct connection to I-35W within Town limits and another point of access to I-35W for residents. This project is in the design phase with construction scheduled to begin in June 2019 and an approximate completion estimate of January 2020.
In addition to road and park projects, I thought these public safety measures were worth noting.
Additional School Resource Officers: The Police Department will add three additional School Resource Officers, in order to have one officer at each of the Flower Mound Lewisville ISD middle school campuses full time. This will go into effect for the school in spring 2019.
Fire Station No. 7: The future Fire Station No. 7 will be located off of Skillern Road, just north of Wichita Trail, and will go to bid winter 2019, with construction soon to follow. We hope to cut the ribbon on Station No. 7 in winter 2020.
Residents who would like periodic updates on these projects can sign-up for text or email notifications when Town staff posts updates on the Town's website at flower-mound.com/notifyme.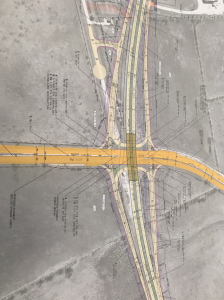 A TxDOT project of interest to many Flower Mound residents is moving forward. TxDOT held a public hearing late last month to discuss the future widening of US 377, from north of Crawford Road to the FM 1171 intersection. The purpose behind it is to improve mobility by reducing traffic congestion and improving connectivity for drivers. While construction is estimated to begin in 2023 (depending upon many factors, including acquiring right of way rights), the project will widen US 377 from two to four lanes, adding turn lanes and sidewalks, and an overpass at the intersection of FM 1171. As this project progresses, the Town will communicate updates as they are provided by TxDOT.
Finally, mark your calendars for the Town's upcoming Veterans Day events. The Town will host its annual Veterans Day ceremony on Sunday, November 4 and its annual Veterans Day Relay Run on Friday, November 9. All of the event details and other upcoming fall events are available at flower-mound.com/specialevents.