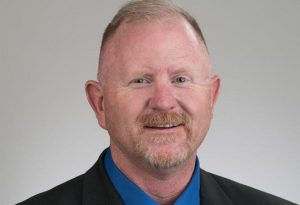 October is here already, and whether you celebrate the Harvest Festival or Halloween I know there is one thing we are all are celebrating … Cooler Weather! As we enter this fall season we, as a council, are very excited. It means the budget is done. Now we can relax. I wish that were true, but there is always business to be done. I want to thank the 16 individuals who turned in their applications to serve on the town's Planning and Zoning Commission (P&Z) as well as the Economic Development Corporation (EDC). We will start the process of interviewing and seating these candidates this month.
We are happy to announce that while the first "Argyle Movie in the Park" was postponed, it will still go on. Join us as we host a Classic Animated Movie Night on Saturday, October 20. What movie will we be showing?  It was the viewer's choice and will be the "Lion King." Bring your own chairs, blankets, and drinks. Water, popcorn and cotton candy will be provided, and there will be a raffle for prizes. I will be working the cotton candy machine, so I'm sure I will end up looking like a pink Chia Pet. The park is located at 135 Crawford Road and is open to all.
The Argyle Police Department hosted National Night Out at the park on Tuesday, October 2. It was a big success. I want to thank Chief Cottle and his officers and public works employees for all their hard work.
The Council and Town Manager attended the Hwy 377 Public Hearing hosted by TxDOT on September 27. The planned start date for the construction is 2022 with an estimated completion date of 2025. Also, at this meeting, we spoke to TxDOT about conducting a warrant study for a traffic signal at Old Justin Road and 377. This request will be made to see if the intersection will qualify for a traffic signal based on current and impending increased traffic. Our official written request will be going out ASAP.
"Morning with the Mayor" was moved to Saturday, October 13 this month so if you think you missed it, you can still attend. I rescheduled to participate in a cancer walk in Fort Worth with my family and many citizens of the town. As a reminder, I will be at Town Hall on the first Saturday of every month at 9 a.m. This is a time for citizens to get to know me as well as talk about any issues that may be on your mind. I always try to have a topic in mind for the day, but that is not set in stone. Please come out and join me for some inspiring conversation, coffee, and donuts. This event is sponsored by Donut Paradise, located at Country Club Road and Hwy 377.
As always, we are committed to serving the citizens of Argyle with the utmost Integrity and Transparency. My philosophy is to serve for the Common Good with a Common Goal with Common Sense.
Events for Argyle Seniors
Submitted by Stella McDaniel
On Friday, September 21st some of the Argyle Seniors went to Forestburg to visit friends and played Hand and Foot then went on to Bowie for a delicious buffet lunch. It was a fun day.
The Seniors went to Camp Copass on October 2 for a fun day of entertainment and a delicious lunch provided by the Camp.
Our Annual wiener roast and hayride will be Saturday, November 3 at Stella McDaniel's home at 371 Old Justin Road at 4:30 p.m. All food will be furnished except dessert. If anyone would like to bring some it would be appreciated. Bring a jacket to wear on the hayride.
The seniors meet every week at 10 a.m. to exercise and at 11 a.m. to play Hand and Foot. If you would like to play another game we would appreciate your suggestions. John Bellinghausen would like to start a 42 game of dominoes. All seniors are welcome to join us. There is no fee.
You may call Stella at 940-464-7438 or Karen at 940-464-0506 for more information.