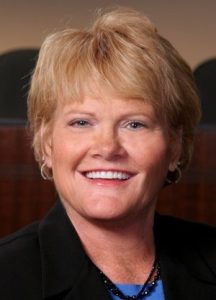 Happy New Year! You may think I'm confused about dates and holidays, but October is the beginning of the new fiscal year for the City. We put together a video which tells the story of our budget and upcoming initiatives with the help of some pretty talented kids in our community. People who have watched the video tell us they learned more about the City than from any other article or presentation we have provided. Another benefit is the kids who participated tell us they learned something about the City in which they live. It's a win-win for everyone! I encourage you to check it out on the City's YouTube channel – youtube.com/highlandvillagetx. And a big thank you to Nichole Grogan, Grayson McCrate, Mylo Ibarra, Caroline McCrate, Jakob Samuels, Lukas Samuels, Isabela Samuels, Zackary Samuels, and Timi Grogan.  This video is one of the many reasons why I love living in Highland Village. In fact, I believe that will be the theme for this month's article – the Highland Village community is absolutely amazing and I believe you will agree with me after reading this article.
Our community cares a lot about all people, especially our Veterans and first responders who provide us a safe community and a country in which we can lay our heads down each night and sleep peacefully knowing we are protected. Throughout October and November we have several events designed to honor, remember and celebrate these courageous men and women and their families.
The first set of events focus around the 11th Annual TXFallenPD Tribute Event, which takes place on Saturday, October 20 at The Shops at Highland Village. The City and Police Department continue to raise funds and awareness of police officers who have died in the line of duty in Texas. Since 2008 the department, with the help of the community, has contributed over $160,000 to the Texas Police Chiefs Association's Foundation which provides financial assistance to families of officers who die in the line of duty in Texas. This year the week kicked off with Blue Line Saturday at the Village Church for an evening of worship, remembrance of the Texas police officers who have died in the line of duty and prayer for those who continue to serve and protect our communities and their families who support them.
Beginning October 13 you will have the opportunity to surround Highland Village in blue with blue ribbons tied to trees, signs and poles. Dr. Gronberg is leading the initiative to show our public safety personnel and those coming to the TXFallenPD Tribute Event that this community is grateful for their service. Our police officers surround us with a hedge of protection, let's all show them our gratitude by surrounding Highland Village in blue. Visit TXFallendPD.com for more details.
Highland Village Restaurant Week will begin this year on October 14 with several Highland Village eateries donating a portion of your purchase to the Fallen Officer Fund. This is an excellent way to avoid cooking lunch or dinner and dine out in support of the families who have lost a loved one in the line of duty. Participating restaurants at this time include Baskin Robbins, Freddy's Frozen Custard, Nestle Toll House Café by Chip, Potbelly, Rockfish, Shoal Creek Tavern, Snuffer's and Torchy's. This is an easy way to support the Fallen Officer Fund and enjoy some time with your family. Check out thehvba.com for all the details.
The TXFallenPD Tribute event will take place at The Shops at Highland Village on Saturday, October 20 and will include a 5K run, a 20-mile bike race, and a police obstacle course race as well as entertainment and live music, vendors, demonstrations, raffle prizes, a kid's zone, food, and drinks throughout the day. You can be part of this fundraising effort again this year by sponsoring the event, providing a cash donation to the fund, donating an item for the silent auction or bidding on an auction item, participate in the run or bike race or attend the event. More details about the event can be found at TXFallenPD.com. I hope you'll consider helping us honor the lives of those who have died in the line of duty in Texas.
The annual Fall Festival scheduled for November 3 will take place in partnership with the Denton County Veterans Coalition. This organization works to support our Denton County Veterans in need – from financial assistance to emotional help due to Post Traumatic Stress. The DCVC is seeking sponsorships to help them achieve their mission, just complete the form or contact Roger Pemberton at 469-417-8926. If you are not able to sponsor, consider attending the event on November 3 in support of our local Veterans. There will be several Veteran organizations present, activities for kids, food, music and an auction benefiting the DCVC. All the details can be found at hvparks.com.
The Highland Village Business Association is hosting the 15th Annual Salute Our Veterans Luncheon on November 9. All area Veterans are invited to attend. Please join us so we may say thank you and honor you for your service to our country. The lunch is a time for fellowship with other Veterans in the area as well as the forum for Congressman Burgess' awarding of Congressional Commendation to local Veterans. We take sponsorships from the community, beginning at $40 which covers the cost of two Veterans, so our Veterans and their guest can attend at no charge. Over the years a slide show of pictures of our area veterans has been shown and we are always eager to add to that presentation. If you are a veteran and have a picture from your time in the service, or if you have a relative you'd like honored, we want those pictures. You can scan your picture and send to us via email to [email protected], be sure to include the name, rank, and branch of service in the email. You can also call us at (972) 899-5131 to schedule a time to come by and we'll be happy to scan your picture for you. Please send us your pictures by October 26. This is my favorite event as we hear from every Veteran in attendance. If you are a Veteran I hope you'll attend, if you're not a Veteran I hope you'll consider sponsoring and attending to honor our local Veterans. More details can be found at www.thehvba.com.
Whew, that's a lot of things happening in the next couple months. Every event shows just how wonderful Highland Village is and it is because of all of you! Just to recap:
Highland Village Restaurant Week on October 14-20 benefiting the Fallen Officer Fund
TXFallenPD Tribute Event on October 20 at The Shops at Highland Village
Fall Festival Honoring Veterans on November 3 at Unity Park
Salute Our Veterans Luncheon on November 9 at the Hilton Garden Inn in Lewisville
Tri-Town Amazing Race on November 10
As you can see, we have a lot happening in Highland Village. As I close, I want to encourage you to be involved to continue the greatness of our community. We have a City communication survey running right now to help us better communicate to and with you. The survey will only take you a few minutes to complete and you can find it at highlandvillage.org. City staff works hard to provide you quality service and communicate the information you need to get the most of those services. You can see all they do each week by signing up to receive the City Manager's Report. Just select "Notify Me" on the home page of the City website and sign up to receive the City's Manager's Report under the "Blog" section. You'll learn what is taking place in the City and how your tax dollars are being spent.
Highland Village is an amazing community – I am so blessed to serve as your Mayor. Thank you for your support of Highland Village.