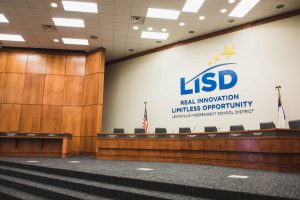 Lewisville ISD is proud announced Friday that hundreds of its high school seniors were recently recognized for their outstanding academic achievement by The National Merit Scholarship Program and National Hispanic Recognition Program.
About 1.5 million high school students meet the requirements to enter the NMSP competition for recognition and college scholarships, typically in the fall of their junior year, by taking the preliminary SAT/National Merit Scholarship Qualifying Test administered at more than 22,000 schools across the nation, according to a LISD news release. The College Board's NHRP program recognizes about 5,000 of the 250,000 Hispanic/Latino juniors who take the test.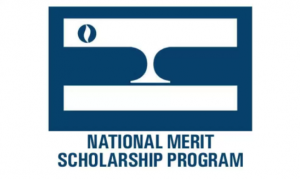 Two-thirds of these students are named Commended Students on the basis of a nationally applied qualifying score. Students in this group receive Letters of Commendation in recognition of their outstanding performance on the qualifying test and their potential for success in challenging college studies, according to the district.
About 16,000 semifinalists were named in the 63rd annual NMSP. These academically talented high school seniors have an opportunity to continue in the competition for some 7,500 National Merit Scholarships worth more than $32 million that will be offered next spring. To be considered for an award, semifinalists must fulfill several requirements to advance to the finalist level of the competition. About 90 percent of the semifinalists are expected to attain Finalist standing, and about half of the finalists will win a National Merit Scholarship, earning the Merit Scholar® title.
Below are the national honorees from Flower Mound High School:
FMHS National Merit Scholar Semifinalists
Likhit Agrawal, William Cao, Nikhita Chakraborty, Maya Dayal, Jibran Khalil, Gia Lee, Henry Liu, Kyle Montgomery, William Pardue, Soham Patel, Campbell Pipkin, Mayuri Prasad, Allison Reed, Devon Regal, Abigail Robinson, Joji Sherman, Neel Sheth, Benton Smith, Mayson Spillman, Jonathan Voss, Garrett Webb and Adrian Wong
FMHS National Merit Commended Students
Hana Ahmad, Bryce Bullough, Justin Chae, Hetsinhji Chavada, Aiden Childs, Jason Christensen, Allison Craig, Aneesha Dandekar, Nikhil Darke, Kirstin Deblonk, Vaibhav Gaddam, Brianne Geiger, Rhea Goyal, Rajeev Guduru, Jong Yeon Han, Ayrton Harried, Grace Hess, Cameron Hickey, Roselyn Hoskisson, Asena Ideus, Sangwoo Jeon, Mary Kelly, Richard Kim, Megha Kolli, Vittal Komanduri, Smyan Kothapally, Anshul Kumar, Shreya Kumaran, Stephen Lampe, Sungeun Lee, Elijah Leslie, Matthew Lewis, Emily Liss, Jake Magee, Assad Manzar, Garrett McGee, Nicholas Michalski, Madison Milton, William Moss, Kaustub Navalady, Madison O'Malley, Anais Ocegueda, Ryan Oh, Aditya Ojha, Jennifer Park, Jessica Park, Yashaswini Pericherla, Trey Phillip, Arun Raja, Praharsha Raju, Jillian Risberg, Austin Seo, Mukhil Seralaathan, Suket Shah, Sanchith Shanmuga, Ria Sood, Kevin Turner, Yashwant Vallapareddy, Nathanael Villalon, William Walder, Matthew Warner, Joseph Williams, Kyle Winter and Amanda Yancey
FMHS National Hispanic Scholars
Lauren Bair, Michelle Hollon, Matthew Lewis, Anais Ocegueda, Avery Valenciano, Nathanael Villalon and Ana Yapur Martha
Below are the national honorees from Marcus High School:
MHS National Merit Semifinalists
Chloe Agis, Callie Bailey, Madigan Blake, Barrett Bookout, John Brand, Caelon Davis, Austin Green, Nathan Hardee, Anusha Hegde, Declan Hoch, Lalita Kunamneni, Shruti Mavuri, Johanna McCormack, Teresa McGee, Moran Piper, Ryan Shuda, Nimisha Srikanth, Jeremy Thomas, Erika Thomson, Sean Watson and Brooke Woodland
MHS National Merit Commended Students
Khailyn Agis, Daniel Asdel, Julie Barker, Gabriel Bednarczyk, Alana Buderus, Nikhila Bulusu, Subha Cherukupalli, Grace Cox, Alexander Do, Benjamin Dunbar, Federico Flores, Marcus Fox, Tiago Gunter, Anna Helmers, Haley Herzig, Tatiana Julien, Meera Landry, Geneva Le, Kyle Lleras, Rohit Namala, Kasey Nguyen, Julia O'Connell, Brendan Pierce, Karson Rader, Saipranav Rames, Jillian Reese, Jack Slayden, Jacob Smith, Erik Sralla, Houston Taylor, Devon Weddall, Anthony Wen, Chloe White, Madeline Woods and Jiho Yoon
MHS National Hispanic Scholars
Matthew Adams, Kiara Berry, Nina Ferreyra, Tiago Gunter, Tatiana Julien, Kyle Lleras, Olivia Lutz, Johanna McCormack and Devon Weddall