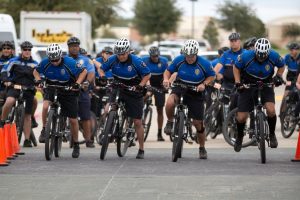 The 11th Annual TXFallenPD Tribute Event is scheduled for Oct. 20 at The Shops at Highland Village, but more is in the works during the week before that.
The TXFallenPD Tribute Event is a community event raising funds for the Texas Police Chiefs Association's Fallen Officer Fund, which provides monetary assistance to the families of Texas Police Officers killed in the line of duty, according to a news release from the city of Highland Village. There are multiple opportunities to support the fund, which will honor the lives of those killed in the line of duty and encourage the men and women who continue to serve and protect.
Blue Line Saturday – Oct. 13
The Village Church is hosting an inter-denominational time of worship on Saturday from 3-5 p.m. in remembrance and honor of those who have been killed in the line of duty and in prayer for those who continue to serve and protect.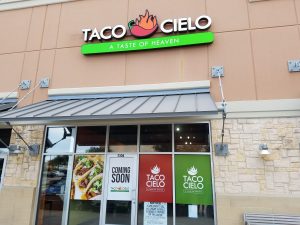 Restaurant Week – Oct. 14 through Oct. 20
Many Highland Village restaurants will be participating in Restaurant Week by donating a percentage of their sales to the Fallen Officer Fund. You can thank them for their commitment to our community by choosing to dine at these locations during Restaurant Week. Check out the calendar here.
TXFallenPD Tribute Event – Oct. 20
The day will kick off with a 20 mile bike road race at 7:50 a.m., followed by the 5K at 8.  The afternoon will start with live entertainment from local music and dance studios at noon. Vendors and the kid's zone will open at 3 p.m. Two helicopters will land at the Touch a Truck area at 3:45 to start the opening ceremonies at 4 p.m. The police bike race and obstacle course (new this year) will start at 4. Our headlining band, Escape Band – The Essential Journey Experience, takes the stage at 7 p.m., and the Memorial Video will be shown at 7:45 to remember fallen officers. Escape will close out and play until 9 p.m.