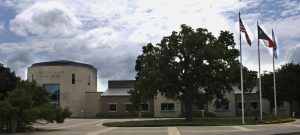 The Highland Village City Council on Tuesday approved the Fiscal Year 2018-2019 budget.
Assessed valuations came in at an overall 5.6 percent increase, according to a town news release. General Fund Budget expenditures total $18,484,424, a 5 percent increase over last year. A supplemental Budget totaling $335,658 is also included, resulting in a total increase of 6.9 percent.
The combination of the increase in property tax roll and a solid finish to the current fiscal year provided the opportunity to include the cash purchase of a new fire engine and ambulance, totaling $1,104,000, and saving interest on a short term loan.
Also proposed is a two-stage tax decrease with the first stage implemented with the Fiscal Year 2018–2019 Budget and the second phase targeted for 2021 with consideration of current economic conditions. The proposed decrease would lower the tax rate from $0.56802 to $0.56302.
Initiatives this year include two new positions – the addition of a School Resource Officer in the police department and an Applicator Technician in the parks department.
A Master Plan for Copperas Branch and the eastern quadrant of Highland Village over to Doubletree Ranch Park is also included to gather input and determine the best use and development of the area.
The proposed Utility Fund Budget will maintain the current rate structure for water and sewer services. The utility rate and structure change implemented last year is working as designed with enough funds in reserves to pay for repairs to three wells that have failed this year.
Staff presented a video (below) providing the information on the budget, as told by student actors Nichole Grogan, Grayson McCrate, Caroline McCrate, Mylo Ibarra, Jakob Samuels, Lukas Samuels, Zackary Samuels and Isabela Samuels.
https://www.facebook.com/HighlandVillageTX/videos/1043331115841798/