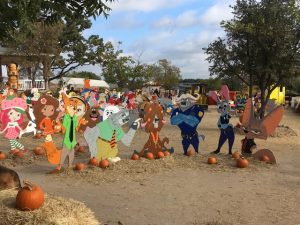 The Flower Mound Pumpkin Patch will open again next week for its 27th year — and possibly its last.
The Pumpkin Patch is a Flower Mound fall staple. It attracted more than 160,000 people last year from around North Texas.
And there has been uncertainty surrounding the Pumpkin Patch this year because its owner, Jan Balekian, is trying to sell a portion of her property to CVS "so I can afford to stay here."
Balekian wants to sell 2.3 of her 24 acres in the northeast corner of FM 1171 and Lusk Lane for a CVS pharmacy to be built. The proposed development was brought to the Flower Mound Planning & Zoning Commission and Town Council this spring, and it was denied. Balekian said another proposal will be going to P&Z and Council in the next month or so.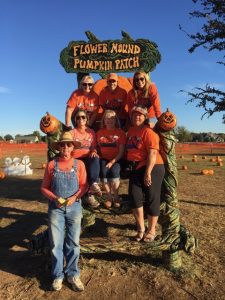 She said if it doesn't get approved, she may have to sell all of her property.
"I'm pushing 70 years old, and I really have had health issues and the only way that I can try to stay here and do what I love to do is to try to sell the corner so I can afford to stay," Balekian said. "If I get to sell the corner, I can stay. Otherwise, I have another option. Someone wants to buy the whole thing, and the Pumpkin Patch will be dead."
But for now, the Pumpkin Patch is alive and well. Balekian said it usually opens on Oct. 1, but there is still standing water on her property from recent heavy rain, so she is shooting for an Oct. 3 opening.
There are "tons of new characters" this year — including Beauty and the Beast characters — as well as a new gazebo, a new little playground for smaller kids and a new 10-passenger golf cart to help people get around.
The Flower Mound Pumpkin Patch was named this month in a list of the 25 best pumpkin patches in the country by Country Living Magazine.
The Flower Mound Pumpkin Patch will be open through Oct. 31. Then, it will be cleared and be quickly transformed into a Christmas Tree farm, which will open the day after Thanksgiving.
Click here for more information.