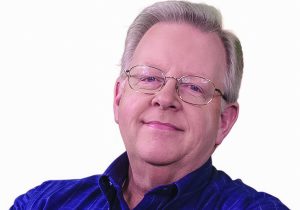 August in Denton County was either hot and dry or cool and wet, depending on whether you're a realist or a statistician.  Most days of the month, the maximum temperature topped out at or above 95 with several days at or above 100.  Denton Enterprise Airport went nearly 40 days without measurable rainfall (though that stretch began in July).  The realist, who pays the electric bill and the water bill, and watches the grass dry up and the ponds dry up, knows it was another brutal grind of August heat and drought one comes to expect in North Texas.
The numbers tell a different story, at least as far as the official record goes. The average high during the month was about 95 degrees.  The average low was about 73.  It works out to an average day-night temperature of about 84 degrees, which was just barely below normal.  Our hottest high was 101 on the 7th and 16th, while our coolest low was 61, on the morning of August 1st.
Rainfall was even more surprising.  Despite 27 days without any measurable rainfall from mid-July through early August, isolated heavy rains fell at mid-month.  1.41″ fell on the 10th and 11th.  Another 2.35″ fell on the 13th and 14th and .93″ fell on the 17th and 18th.  Then, it turned hot and dry again through the end of the month.  Some areas of southern Denton County received up to 8 inches of rain last month!
Total official rainfall at the airport was nearly 5 inches; 4.78″ which was 1.3″ above normal for August.  The statistician says, "Not bad…for August."  Through August, about 21.5″ of rain has fallen at Denton Enterprise, which puts us about 3.5″ below normal for the year.  If your rain gauge differs for this month, chalk it up to the spotty nature of summer storms.
For the record, the 2018 edition of the "Old Farmer's Almanac" predicted summer here would be "cooler and wetter than normal."  And it was correct, but only for a few days in August (June and July were dry scorchers.).  The new 2019 edition, just out, predicts next summer in Texas/Oklahoma will be (suspense builds.) "cooler and wetter than normal."  It's still an entertaining read in passing.
Severe weather was in or near Denton County at least twice during the month.  Thunderstorms on the 9th and 10th blew down a few trees.  A second round of gusty thunderstorms blew down fences and trees all across North Texas on the evening of the 18th.  The second round of storms occurred when a gust front or outflow boundary from Oklahoma storms encountered extremely warm, humid conditions in North Texas.  No injuries or hail, but lots of routine wind damage was reported.
The Climate Prediction Center offers little hope for September; temperatures at or above normal and rainfall near normal.  The heat and drought in the southwestern U.S. has virtually cut off the Pacific moisture supply from Texas.  Only Gulf moisture is available right now, but there are signs of tropical activity that could be more important after mid-September.
Brad Barton is Chief Meteorologist for WBAP820/570KLIF/99.5'The Wolf' and Home Field Meteorologist for the Texas Rangers Baseball Club.