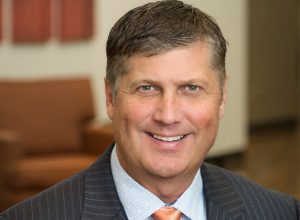 In August, the Council indicated their intentions to create a homestead exemption for Flower Mound homeowners. If approved, the earliest it could take effect is FY2019-2020 due to Denton County Appraisal District deadlines.
I appreciate the Council considering this and I believe it's a valuable tool to provide some relief to our residents. Our current tax rate is the lowest it's been in more than 30 years. The most recent change to the tax rate occurred in 2015, when it was lowered to its current rate of .4390. Even with the lowered rate, our appraised values have gone up dramatically and everyone who owns property in the Town of Flower Mound feels that.
For a resident with a home valued at $400,000, the average home price in Flower Mound, their total Town of Flower Mound annual tax bill is $1,756.00. With a 2 percent homestead exemption, the total would be $1,720.88, and an annual savings of $35.12 or $2.93 a month. For a 2.5 percent homestead exemption, the total would be $1,712.10, and an annual savings of $43.90 or $3.66 a month. The estimated financial impact to the Town's Fiscal Year 2019-2020 budget is $667,722 with a 2 percent exemption and an $824,475 impact for a 2.5 percent homestead exemption.
A 2.5 percent homestead exemption would have almost the same impact for residents as adopting the effective tax rate, where the Town adopts a tax rate to collect approximately the same amount of tax revenue as the previous year. Although the effective tax rate would save a resident who owned a $400,000 home a little more, at $47.60 a year, it would also affect non-residential/commercial properties and the Town's overall budget by $1.26 million for Fiscal Year 2019-2020. The Council inquired about setting a homestead exemption rate that would have the same impact as the effective tax rate. However, when Town staff looked at options that would balance property tax relief for homeowners and what also made the most financial sense based upon future needs for the Town, the two homestead exemption options (2 and 2.5 percent) were presented. Council members will consider all options when making a final decision on this important topic.
I think establishing a homestead exemption is a good, measured way of putting money back in the pockets of our residents. Is it a large amount of money? No; but I think it's a good thing when a resident can keep any amount of in their pocket as opposed to giving it to the government. The Council will decide on this measure soon, and, if approved, would go into effect Fiscal Year 2019-2020.
Flower Mound has several other tax exemptions for certain residents including a $100,000 exemption for any resident 65 or older, the highest among our benchmark cities. The Town also has up to 100 percent tax exemption for disabled veterans and their spouses as well as a 100 percent exemption for the spouses of first responders who were killed or fatally injured in the line of duty.
I have good news to report from the Flower Mound Transportation Update meeting I attended with Town Manager Jimmy Stathatos and our Denton County Commissioners Andy Eads and Bobbie Mitchell. There was good dialogue on current and future road projects that will provide better mobility in the area. Both Flower Mound and Denton County are actively looking for funding opportunities to expand Lakeside Parkway to six lanes, from FM 2499 to SH 121. We previously applied for a grant but the State ran out of funds before it could be awarded.
The future Denton Creek Boulevard Bridge was also discussed which will be partially funded by Denton County. The project, if approved by Council, will provide a direct connection to I-35W within Town limits and another point of access to I-35W for residents. This project is part of the Town's Capital Improvement Plan for Fiscal Year 2018-2019, will be partially funded by Denton County, and is located near Canyon Falls.
The Lakeside Tower project is also progressing. Exterior construction crews are almost finished with the concrete tile roof and are busy applying the finish coat to the south and west elevations. Only a few windows and doors need to be installed before Lakeside Tower is fully closed-in to protect the interior work being done. The spa building, located directly north of the Tower, has begun vertical construction, and the structure should be finished in a few weeks. Lakeside Tower is 67 percent sold and residents will be moving into their condominiums early 2019.
Finally, if you've driven past Town Hall lately, you'll notice the finishing touches are being put on the new Town Hall. The Council and I are looking forward to the celebratory ribbon cutting and holding our first meeting there, which are both scheduled for Monday, October 15. As a reminder, if you need to visit our current Town Hall, please use the street entrance to the YMCA while construction crews are working on the new facility's parking lot.
As always, feel free to reach out to me anytime via email at [email protected].