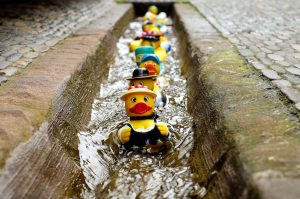 Duck season takes on a whole new meaning as the Cross Timbers Rotary Club hits the scene with its inaugural Duck Derby as part of its upcoming Rhythms at the River Walk festival.
Thousands of ducks will "race" to the finish on Saturday, Sept. 15 at the Flower Mound River Walk, where one lucky winner will take home the $2,500 grand prize, according to a Rotary Club news release.
The Rhythms at the River Walk will be a family-friendly day full of activities centered around the Duck Derby. Festivities kick off at 8 a.m. with a 5K River Run, followed by a family-friendly River Walk at 10:30 a.m. The ducks hit the water at 1 p.m. for an exciting race down the river, and a first, second and third place winner will be plucked out of the water at the finish, according to the news release.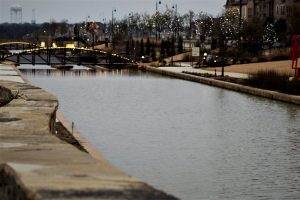 Ducks are available for adoption in advance at www.rhythmsattheriverwalk.com for $5 each and will also be available on race day. Attendees at the day-long event will enjoy entertainment, a family-friendly river walk, a kids' area with free activities, an arts and crafts area and a variety of local food trucks.
"This first Duck Derby, which we anticipate becoming an annual event, will help continue our financial commitment to our charitable partners," said Club president Chuck Elsey.
Prizes will be awarded to the winning lucky ducks. The first prize is a $2,500 Visa Gift Card, second prize is a $1,500 Visa Gift Card and the third-place winner takes home a $1,000 Visa Gift Card. All proceeds benefit the Cross Timbers Rotary Club and its partner agencies.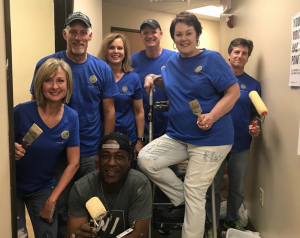 The Cross Timbers Rotary Club was founded in 2015 and supports more than 20 nonprofit organizations in the community, as well as international projects in developing countries.
"We're proud to be the presenting sponsor for the Duck Derby," said Jody Smith of Cornerstone Staffing and Cornerstone Medical. "We love to give back to this community, and especially to this Rotary club that supports so many organizations and projects doing good in the community and in the world."
Click here for more information, or contact Lori Fickling at 972-898-3701 or [email protected].