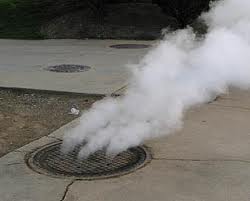 The city of Highland Village will smoke test some of its sewer lines over the next few days.
The city announced on social media Monday night that Pipeline Analysis will be smoke testing sewer lines to locate breaks and defects in the system this week. White smoke will exit through vent pipes on the roofs of homes and through sewer line breaks.
The smoke is not toxic, it leaves no residue and it creates no fire hazard, according to the city.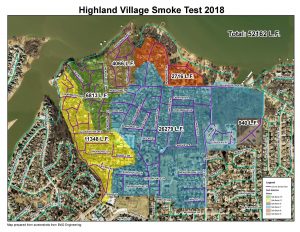 The smoke should not enter homes that don't have defective plumbing or dry drain traps. If you have seldom-used drains, pour a gallon of water in the drain to fill the drain trap.
The area that will be tested is a portion of the east side of the city, located generally north of Brazos Boulevard, east of Remington Drive East and west of Chisholm Trail and Sellmeyer Lane. The area is shown in the attached map.