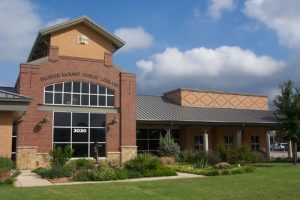 In response to requests from residents, The Flower Mound Public Library will be expanding its hours, starting next month.
Currently, the library is open from 9 a.m. to 9 p.m. Monday through Wednesday, 9 a.m. to 5 p.m. Thursday, 11 a.m. to 5 p.m. Friday through Saturday and 1-5 p.m. Sunday. But starting the week of Labor Day, the library will remain open until 9 p.m. on Thursdays.
"We are delighted to be responsive to residents' needs by extending our Thursday hours," said Library Director Sue Ridnour. "Families of high school students in particular told us they needed a place to study or be tutored on Thursday evenings for exams and quizzes that happen on Fridays."
Funding for additional staff to facilitate this change was approved by the Flower Mound Town Council for this budget year, according to the town. The additional hours will enable the library to offer more evening programs, starting with the "Wild About Flower Mound" series, to be offered one Thursday evening each month this fall, in partnership with The Flower Mound Foundation.