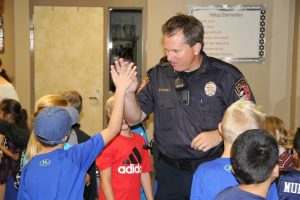 The Argyle Independent School District is opening its lunch halls up to law enforcement for free meals.
The district announced on social media Tuesday that its nutrition department is offering a free meal at all campuses to uniformed police officers who would like to join Argyle students for lunch.
The "Blue Plate Special" is another effort by the district "to show appreciation and promote community involvement and school safety," the district said in the social media post.