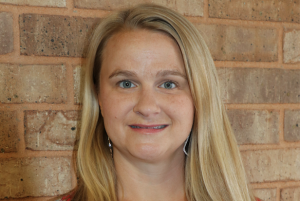 Hilltop Elementary School in Argyle will have a second assistant principal when school starts.
Kristen Haynes has been teaching in Argyle for 12 years, starting as a third grade teacher before moving to ESL, according to an Argyle ISD news release. She has been the district ESL coordinator for the past two years.
This school year, she will join Principal Mandi Murphy and Assistant Principal Kris George at Hilltop Elementary, 1050 Harrison Lane. Haynes graduated from Tarleton State University in December 2005 with a Bachelor's degree in Interdisciplinary Studies and got her Master's degree at Lamar University in 2010 in Educational Administration, according to the news release. Her certifications include EC-4, ESL, Special Education and Principal.
"Hilltop Elementary is a wonderful place to be," Haynes said. "We are truly a family that supports each other. I look forward to getting to know more families and students in our community."