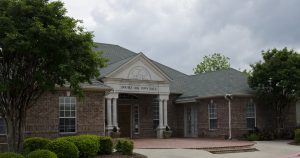 By Double Oak Mayor Mike Donnelly
Double Oak Volunteer Fire Department July 4 Parade and Picnic 
Thank you to all of our DOVFD Volunteer Members and their families for another fun and wonderful July 4th Parade and Picnic. The DOVFD and the Town of Double Oak sincerely thank all of the sponsors, volunteers, parade participants and residents for making this one of the most successful years. See you all next year!    
Town of Double Oak 2018-2019 Fiscal Year Budget 
Budget discussions have commenced to prepare for the town's next fiscal year which begins on October 1st. The mayor and council have stated the town shall maintain the current property tax rate of 0.23240 per $100 (or a slightly lower rate) which is one of the overall lowest in Denton County and North Texas. I encourage you to check the Denton County Tax Office website link –  http://taxweb.dentoncounty.com/taxwebsite/truthintax.asp – to view area property tax rates the office collects. Discussions on the budget will continue at monthly council meetings and in September the council will hold public hearings on the proposed budget and tax rate prior to approving both. 
Amendment to the Accessory Building Ordinance 
The Town Council asked the Planning and Zoning Commission to review this ordinance based on a couple of years' feedback from this commission, citizens and staff. The commission members did their work and brought forward their recommendations which council recently adopted by "ORDINANCE AMENDING THE COMPREHENSIVE ZONING ORDINANCE TO AMEND SECTION 11-5, PROVIDING REVISED REGULATIONS FOR DETACHED ACCESSORY BUILDINGS IN THE "RE" RANCH ESTATES DISTRICT." For further information, please contact Double Oak Building Official Charlie Wright.  
Double Oak Zoning Classifications 
In our zoning regulations, the town has a section called Zoning Classifications. Our most prominent one is "RE" Ranch Estates one-acre lots or larger. Across the town there are properties 2-acres or larger, however, within our town list we do not have a 2-acre zoning classification. Town Council has remanded to the Planning and Zoning Commission to review the existing zoning classifications list to consider a recommendation to add a 2-acre zoning classification. Please check with town hall staff for more information on when meetings will be held. 
Public Works Paving Project – Whispering Oaks 
The town engineer opened contractor bids on July 25 for this street paving project, and then at a future meeting council will award the project so work can start and be completed in the current fiscal year.  
Waketon Road Widening and Drainage Improvement Project 
The engineers continue their work planning for this important town project. Last reports were the project is 100% engineered and just a few easements and rights-of-way were needed. Double Oak sincerely thanks our Denton County Commissioner Andy Eads and his staff for all their help! Hope to see construction begin in the next few months. Please check with town hall for more information.  
Waste Management 
Our WM representative has provided information that the WM drivers (some are new) encountered computer map issues and that caused some of the recent garbage pick-up misses. He also reported that drivers are having to return to areas already serviced to collect late set-outs which causes some issues. Residents need to have recycle and trash carts street side before 7 a.m. on Friday mornings. Waste Management has started to conduct Friday surveys of addresses that do not have carts out when the respective WM trucks come through. 
Double Oak Women's Club 
A wonderful community service organization. If not a member yet, think about joining this terrific group. They have an information table with newsletter in the town hall lobby. Visit them at www.doubleoakwomensclub.com 
Sign Up for Informational Town Emails
Town Secretary, Charlotte Allen, periodically sends out important informational emails. If you wish to be added to her list, send her an email at: [email protected]  or [email protected] 
New School Year, School Zones & Student Safety 
Where has the summer gone? It seems like yesterday the Town Council was congratulating our Double Oak students on their successful school year and wishing all residents a safe and fun summer. The Lewisville and Denton ISD's begin the new school year in August. The Double Oak Police Department kindly reminds everyone to use caution while driving and be alert to the presence of students.  
The speed limit in the Double Oak School Zone is 20 MPH during posted times. There will be zero tolerance for those exceeding the School Zone speed limit. Your town council, staff and police department are doing everything they can to create awareness of the school zone and promote student safety. The Council wishes all students and families a safe and wonderful school year.