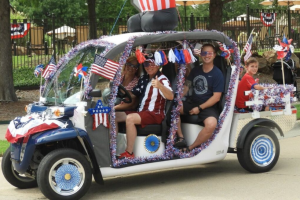 Ninth Annual Run Lantana Sept. 15 
Lantana's annual charity race is seeking runners, sponsors and volunteers. 
The Lantana Community Association's ninth annual Run Lantana 5K and 10K is scheduled for the morning of Sept. 15 and will benefit Ranch Hand Rescue, an Argyle nonprofit that rescues and rehabilitate abused and neglected farm animals. Ranch Hand Rescue integrates the animals into its Equine and Animal Assisted Therapy Counseling programs that serve victims of child and sexual abuse. 
Run Lantana raised more than $12,000 for Ranch Hand Rescue last year, according to the Lantana Community Association, and has raised more than $60,000 for local charities since its inception. 
The family-friendly race will tour the rolling hills of the Lantana hike and bike trail, as well as surrounding neighborhoods and schools.  
Registration fees for the 5K are $30 for adults and $20 for kids 12 and under. Fees for the 10K are $40 for adults and $30 for kids 12 and under. The prices will increase by $5 after Aug. 31. 
Organizers are lining up sponsors and volunteers for the race, according to Ashtin Slovak, Lantana lifestyle manager. Contact Slovak via email at [email protected] or call 940-728-1660.  
For more information or to register, visit www.runlantana.com.
-Written by Mark Smith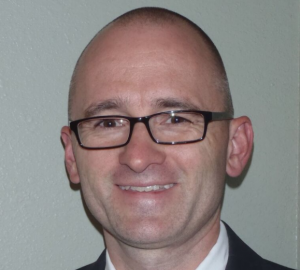 Ferguson Appointed to FWSD #6 Board 
The Denton County Fresh Water Supply District #6 board on July 17 appointed Ross Ferguson to the open board seat vacated by Kurt Sewell, who relocated to Austin in June. Ferguson will serve the remaining two years of Sewell's term. 
Ferguson previously served one term on the FWSD #6 board from 2008-2012 and did not run for re-election.  
Lantana is comprised of two Fresh Water Supply Districts; #6 and #7. Each district has a five-member publicly-elected board that consists of residents from within that district. 
The boards makes decisions regarding governance of district operations, including water, sewer and trash/recycling services, the construction and maintenance of roads, sidewalks and other infrastructure, issuing bonds, setting the property tax rate and other district financial matters. They meet at least once a month at the Lantana District Office in Bartonville Town Center. Call 940-728-5050 for more information.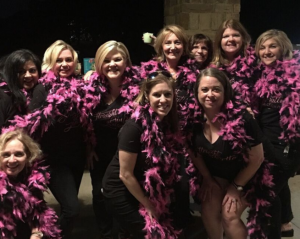 Ladies League Wants You  
August is not just the start of the school year. The Lantana Ladies League is hosting a meeting to kick off a new year.    
The Lantana Ladies League has over 100 members committed to improving the lives of people in the surrounding community. In the last year, the league contributed over $16,000 in donations to various charities in the community. Members put in a significant amount of volunteer time to support nonprofit organizations as well.  
The league also hosts social events for its members. Whether you've lived in the area for some time, or if you're new, joining the Lantana Ladies League is a great way to make new friends.  
Because the league serves the surrounding communities of Lantana, the group welcomes women from Argyle, Bartonville, Copper Canyon, Double Oak, Denton, Flower Mound and Highland Village to join.  
There is no better time to join or to renew membership than at the August Membership Kick-Off event on Tuesday, August 21, at 7 p.m. at the Lantana Golf Club, 800 Golf Club Drive, Lantana, TX 76226. 
For more information, visit lantanaladiesleague.com or the Lantana Ladies League Facebook page.  
-Written by Eileen Weidman  
Development Watch 
Lantana had 3,665 occupied homes as of June 30 with an estimated population of 11,911. 
There were 2,093 single-family building permits issued in Fresh Water Supply District #6 and 1,724 permits issued in Fresh Water Supply District #7 for single-family homes through the month of June, for a total of 3,817 permits. Total build-out is estimated to be 4,003 homes. 
Construction of Chase Bank and Firestone Auto Care are underway in Lantana Town Center. Both projects should be completed in September. Only one additional pad site remains on the Kroger side of FM 407, at the corner of Jeter and FM 407. 
The first phase of Lantana Town Center Phase II is nearing completion on the north side of FM 407 across from Kroger. The project consists of a multi-tenant 15,285 square-foot building. Two future phases will consist of five additional buildings with an additional 48,820 square-feet of retail and restaurant uses. 
Great Clips, Casa Mia Mexican Restaurant and Luxury Nails and Spa have signed leases and should open by this fall. Bank of America is building a completely automated tellerless branch in the center, where customers can use ATMs and have video conferences with bank employees.