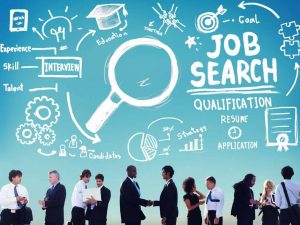 Looking for a new job? You may find it at the town of Flower Mound's upcoming Summer Job Fair.
The job fair will be held on Aug. 9 from 1-3 p.m. at the Flower Mound Public Library, 3030 Broadmoor Lane, according to a town news release. Representatives from the town of Flower Mound, the city of Lewisville, University of North Texas, Cortland Partners, Fusion Logistics, Rising Star Corporation, Panda Express and more organizations will be on-hand to speak with attendees about employment opportunities.
Be prepared for on-the-spot interviews by dressing in business attire and bringing copies of your resume, and attendees are asked to cover tattoos, the news release said. For more information, contact job fair sponsor Goodwill Job Connection at 972-436-3681 or email Bryan McBreen at [email protected]. Registration is not required.