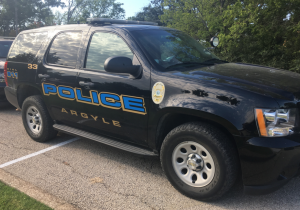 Argyle police officers are prioritizing a busy intersection in town where drivers have been crossing the solid yellow line to illegally pass other vehicles.
Argyle Police Chief Temple Cottle said there has been "an uptick in accidents" caused by drivers illegally driving in the "safety zone" in between the northbound and southbound lanes on Hwy 377 near FM 407.
The police department posted some warnings on social media to remind drivers to stay in their lane. Cottle said an officer will set up near the area often to watch for all traffic violations, including this one, and cite offending drivers.