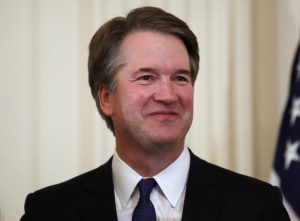 On Monday night, President Donald Trump announced that he was nominating Brett Kavanaugh to replace retiring Justice Anthony Kennedy on the U.S. Supreme Court.
Page Austin, the lifestyle manager in the Harvest neighborhood, knows Kavanaugh personally and thinks he would be a great person to serve on the Supreme Court.
Austin said that in 2001, she was an intern for Karl Rove, senior advisor and deputy chief of staff for President George W. Bush, in the White House. At the time, Kavanaugh was the staff secretary and they worked together. She later became a staff member in Laura Bush's office for seven years, and she worked more with Kavanaugh's wife, Ashley, though she did still sometimes see and talk to Brett in the White House.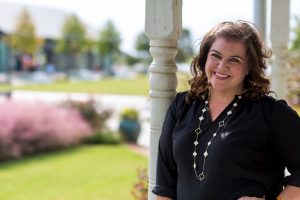 "He was very loyal and humble," she said. "He had a high title but he would sit and talk to an intern like his peer. There was no 'I' in 'team" with him, and he took the work we were doing very seriously."
When she found out that Brett Kavanaugh was the nominee, Austin said she "was so excited, I screamed."
"I'd trust him in that kind of position," Austin said.
Kavanaugh is conservative, but Austin said that regardless of your political views, you can be confident that Kavanaugh will listen to both sides and consider all the facts before making a decision.
"He doesn't have an agenda in the back of his mind, and I think that makes a great judge," she said. "I wish more people were like him."
Kavanaugh, 53, will need confirmation by the U.S. Senate before he joins the Supreme Court.