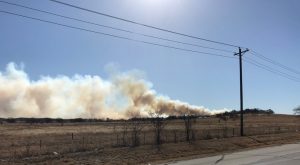 Denton County Judge Mary Horn instated a burn ban for Denton County on Tuesday because of dry conditions that carry an increased risk of wildland fires, according to a county news release.
The burn ban, issued one day before Independence Day, does not include restrictions of personal fireworks because of timing and state statutory limits, "but they are highly discouraged," the news release said. The burn ban does not apply to professional fireworks shows, such as Flower Mound's Independence Fest, which are permitted individually and have on-site fire department support.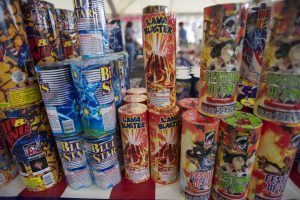 Possession and use of fireworks is already prohibited for residents of most cities and towns in southern Denton County. Residents of Bartonville and Northlake may have been permitted to use fireworks had there been no burn ban.
The burn ban was issued because high winds, low humidity and dead/dormant vegetation have increased the risk of large and destructive wildfires, according to the news release. There was an increase in wildfires in Denton County earlier this year, with several burning hundreds of acres during similarly dry times. There is little chance for adequate relief from the dry weather in the immediate future, the news release said, and Denton County is experiencing moderate drought conditions. Many other nearby counties issued burn bans Tuesday for the same reasons.
"Prevention of potential wildland fires is essential to the safety of County residents," Horn said. "Wildfires can be devastating and difficult on everyone, especially farmers and ranchers; wildfires can destroy not only lives and property, but livelihood as well. With everyone's help, we can make our communities a safer place to live and enjoy life."
The burn ban means residents must not conduct any outdoor burning, including welding and cutting torch operations, according to the news release. Violators of the burn ban could face a Class C misdemeanor charge, punishable by a fine of up to $500.