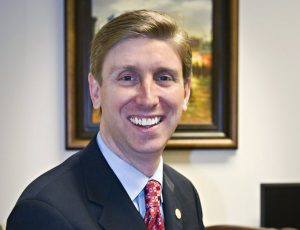 by State Representative Tan Parker
School is out and the summer season is officially upon us. Summer is an incredible time to enjoy the outdoors and spend time with friends and family.  In addition to the many local parks in our area, Texas also has 51 state parks, two national parks as well as other historic, wildlife, lake, and recreational areas. Our state has much to offer every day, and summer is a great time to explore.
Regardless if you are traveling or enjoying the season at home, I do want to remind everyone that with the hot weather and increased activities, we must also be mindful to take extra precautions to ensure a safe and fun summer break.
According to the Texas Department of Family Protective Services (DFPS), 41 children have drowned in Texas this year as of June 5, 2018. With hopes to prevent such tragedy in the future, DFPS recommends that you always supervise your children and also teach them water survival skills. To learn more, please visit helpandhope.org/Water_Safety/default.asp.
No matter how experienced you are as a swimmer or parent, it's always worth refocusing on key safety tips. Also, there are many swim lesson options available including private, group, in-home, and programs for low-income households. With nearly 90 percent of accidental drownings occurring under some sort of adult supervision and three-quarters of all fatal drownings happening in less than 5 minutes, equipping our children with the necessary skills while also ensuring everyone is better prepared for water safety is absolutely critical.
As with swimming, boating is also a highly popular summer activity. My family and I enjoy being surrounded by Lake Lewisville and Lake Grapevine.  Both lake parks have made wonderful additions that make them even more enjoyable places to visit.  When taking an outing on a boat, wearing a life jacket and making sure the boat's driver is not operating while intoxicated (the leading cause of boating accidents) are the two most important prevention measures you can take. While state law does not require adults to wear a life jacket while boating, you are required to have one for each individual on board. All children under the age of 13 must be properly outfitted with a life vest while aboard a watercraft.  The Grapevine Fire Department launched the Loan a Life Jacket Program in 2017 making various sizes for children and adults available while visiting Lake Grapevine. In this first year, the number of drownings dropped from an average of 4.5 per year to two.  I hope is that with more attention to this valuable program, we will see this number drop to zero.
The senseless, heartbreaking loss of an area teen led me to author several state laws that overhauled how we approach lake recreational safety. In 2014, the Texas Parks and Wildlife Department implemented the last piece of my lake recreational safety bill package to produce a short public service video. This video is now shown in all driver education classes and emphasizes the importance of being safe on the water. I highly encourage you to watch this powerful message if planning to spend time on the water at tpwd.state.tx.us/fishboat/boat/safety.
One final safety reminder is preventing a tragedy that occurs more often in Texas than any other state. From 1998 to 2017, 114 children died due to vehicular heat stroke in Texas. Most often, these are accidents that are a result of a mistake or forgetfulness. It's important to never leave your keys within reach of your children as a large percentage of kids that get trapped in a hot car climb by themselves. Also, always look before you lock.  A great reminder is to place a necessary item such as your wallet, purse, or phone in the backseat with your child. Children's bodies heat up three to five times faster than an adult, taking only minutes for a car to reach deadly temperatures. Should you come across a situation in which a child is trapped in a hot car, please call 911 immediately. If it is an obvious situation of distress, please do everything in your power to quickly remove the child. In Texas, a person who leaves a child unattended in a vehicle can be charged under the state's child neglect laws.
Summer is a great season to make cherished memories and enjoy the various activities the warmer temperatures in Texas allow.  My family and I will certainly be taking advantage of Texas' many outdoor opportunities and hope you do as well.  Just please take the time to prepare so you can return safely home.
As always, it is an honor to serve you in the Texas House of Representatives, and I welcome your feedback. If you would like to share a thought, please feel free to contact my Capitol office at 512.463.0688 or email [email protected].