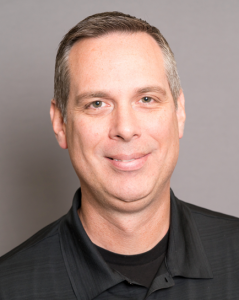 The principal at Argyle High School is resigning.
Dr. James Hill, principal at Argyle High School since 2015, recently announced he is resigning to accept a position with Frisco ISD as the director of Human Resources, according to a news release from Argyle ISD.
Hill said in a statement that this spring, he completed his doctoral degree at Dallas Baptist University, and the degree opened doors for him to advance his career. He saw that the Frisco job "lined up very well with what my doctoral research was about," and Argyle ISD did not have central administration positions available, so he applied for the Frisco position and received the offer.
Hill leaves Argyle praising the high school as, in his opinion, "the best school in Texas."
"I have loved my time at Argyle High School," Hill said. "I truly believe that the students at Argyle are the very best in the state. I would love to stay at AHS for my whole career, but I feel that I have to use my doctoral degree to further my career."

Hill was hired in 2015 to replace principal Jeff Butts, who left to become the superintendent at Ballinger ISD.
"I am so proud that I was able to serve as principal for three years," Hill said. "During the time that I have been at Argyle we have accomplished a great deal, but what I enjoyed the most was getting to know each of my students and watching them do what they do best at everything from sports, to fine arts, to academics. It brought me great joy to support them doing the things they love."
Hill said he "will miss AHS terribly" but he will still have a connection to the school.
"I still have a daughter at the school and I will be at every football game cheering AHS on," Hill said. "I know the students at AHS will continue to do awesome things."
Hill's last day with Argyle ISD will be on July 13, and he will begin his new position with Frisco ISD on July 16.
A district spokesperson did not respond to questions about how it will replace Hill. The Talon, the Argyle High School student newspaper, reported that the district aims to name a new principal before the 2018-19 school year starts, and it is accepting applications through Friday and will conduct interviews after the deadline.