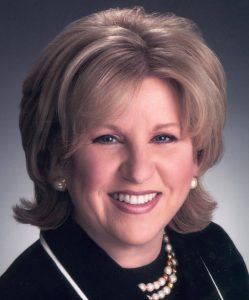 Texas State Senator Jane Nelson, R-Flower Mound, announced this week plans for legislation to strengthen the state's mental health system, according to a news release from Nelson's office.
"Especially in light of recent tragedies, we need to expand our efforts to connect individuals with mental health issues to the services they need," Nelson said.
Nelson's bill would create an association to help coordinate state mental health initiatives across Texas' health-related institutions of higher education, and it would establish the Child Psychiatry Access Program, which would allow pediatricians to consult with psychiatry hubs at Texas medical schools, according to the news release.
Texas universities are already engaged in several behavioral health projects, and the association mentioned above would create a framework by which the institutions can share best practices and collaborate on research, psychiatry workforce issues, telemedicine and other needs, the news release said.
"By harnessing the expertise of our medical schools, we can spur research and innovate solutions to difficult challenges we face with improving statewide access to mental health services," Nelson said.
Despite additional funding to graduate medical education, Texas and its growing population face serious shortages in the mental health workforce, particularly in child psychiatry, according to the news release. CPAP will create hubs of on-call psychiatrists, therapists and other providers who will be available for consultations with Texas pediatricians.
"These hubs will help triage the need for child psychiatry and better equip pediatricians to meet the needs of their patients," Nelson said.
The state of Texas is projected to spend nearly $8 billion on behavioral health services statewide in fiscal years 2018-19.