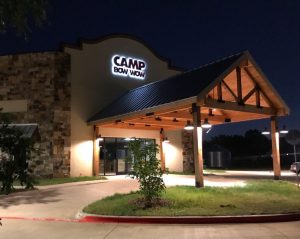 A new doggie daycare and boarding house will open Friday in Flower Mound.
Sisters Amy and Cara Petrie are opening a Camp Bow Wow location in the new commercial development called Prairie Commons, located along Yuca Lane southeast of the intersection of FM 1171 and FM 2499.
Amy Petrie launched a Camp Bow Wow location in Coppell in 2007, and she hired her sister, Cara, as the general manager for about two years.
Amy left the Coppell business a couple years ago and wanted to open a new one in Flower Mound.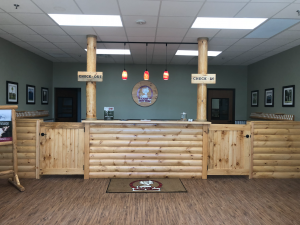 "I loved the business so much that when she was ready to try a new venture, I was on board," Cara Petrie said.
The Petries, who grew up in the area, said they chose the location in Flower Mound because "it's very clear that in Flower Mound, dogs are members of the family. We love that about the town and we want to be a part of and add to that community."
Camp Bow Wow offers day care and boarding services for dogs with supervised indoor and outdoor play areas. Pricing is all-inclusive, so if your pet requires a special diet, needs medication or any other extra attention, you aren't charged an additional fee.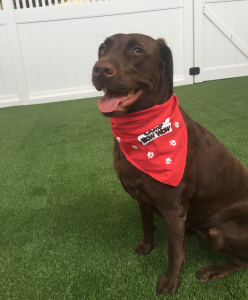 Unlike similar business models, when your dog comes to stay for a few hours or for the night at Camp Bow Wow Flower Mound, a full day of play is included at no additional charge. All the counselors will be certified in pet CPR and first aid and go through health and safety training.
Every play yard – there will be four, for different sizes of dogs – will have HD webcams, so dog owners can watch live video on their phone of their dog interacting with staff members and other dogs.
"We know that these are people's children, and we treat them the same way," Amy said.
Click here for more information about Camp Bow Wow in Flower Mound.