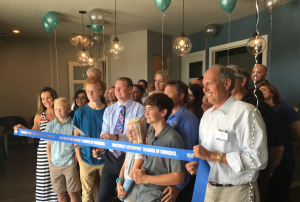 Northlake has a new dentist and orthodontics office.
Dr. Kevin Mansell, D.D.S., celebrated the opening of his new practice, Mansell Family Dentistry & Orthodontics, with a ribbon-cutting on Tuesday.
Mansell, a dentist for about 15 years, most recently worked at Ballard Family Dentistry in Saginaw, but he wanted a shorter commute and sought an opportunity to open his own practice in the Northlake area.
"This has been a long haul to get to this point," Mansell said. "We're really excited to get everything going and serve the community and be a part of it. We feel very blessed to be here."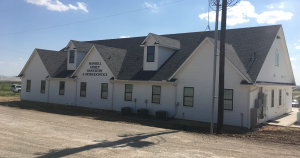 Mansell partnered with Ballard to open his new practice.
Northlake Town Administrator Drew Corn spoke at the ribbon-cutting, saying the dental office is providing a "much-needed service" to the growing area.
Mansell Family Dentistry & Orthodontics currently has four rooms and will be "able to handle most anything that comes through the door" except for wisdom teeth extractions, Mansell said. The office has been "in training," seeing a small number of patients for the last couple of weeks, but Tuesday's ribbon-cutting signifies that "we're ready to roll."
"We're just happy to finally be open and working," Mansell said.
The new office is located at 8101 Thompson Road, along FM 407 just west of the Harvest community. Click here for more information.