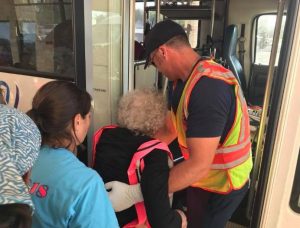 The Flower Mound Fire Department's ambulance bus responded to the scene of an explosion Tuesday at Coryell Memorial Hospital in Gatesville near Waco.
One person was killed and 15 others were injured in the explosion, according to Austin-based news station KXAN. First responders and emergency crews swarmed the area trying to reach the injured at Coryell Memorial Healthcare System.
Among those first responders were FMFD's AMBUS crew, which happened to be just 40 miles away returning from a training assignment in Florence when the request was made by the state.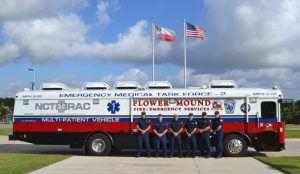 The crew assisted in the evacuation of nursing home patients that were affected by the explosion. The crew and AMBUS also transported several patients to another facility in a nearby city.
The Flower Mound crew returned home Wednesday morning.
The state's Fire Marshals Office will be leading the investigation into what caused the explosion and where it originated, KXAN reported.