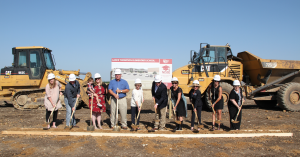 The Northwest ISD broke ground on its future elementary school in the Harvest community.
NISD administrators, architects, contractors and other community members gathered Wednesday morning for the groundbreaking ceremony for the district's 19th elementary school, located in the west side of the Harvest neighborhood off FM 407, one of the district's fastest growing areas.
Lance Thompson Elementary School is expected to open in August 2019 and is a part of the 2017 bond package, according to a district news release. The school is named for a boy who died at the age of 6 in 1987 whose family has served and worked in the district.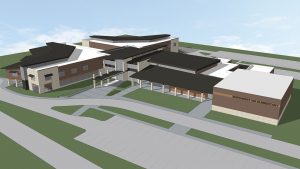 Lance Thompson's father, Roger Thompson, donated the land to Northwest ISD and the school board approved the contract agreement in April 2016. Roger Thompson served the NISD community as a school board member for many years, and his mother, Sharla Stockard, retired from Northwest ISD as the district's student data services coordinator.
The campus will make use of the district's new elementary prototype design, a process that involved students, educators and a design team. The school is designed by Huckabee and will be built by Joeris General Contractors. The two-story campus will feature collaboration spaces throughout grade-level halls of the school, and a makerspace area incorporated into the learning commons/library.