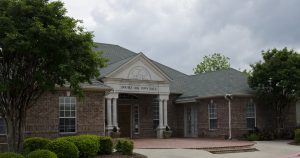 The town of Double Oak will consider a rezoning request and will give residents three opportunities to address town leaders about the proposed plat.
The town of Double Oak has received an application to rezone and re-plat the property at 5900 Pepperport Lane from agriculture to seven 1-acre ranch estate lots, according to a town news release.
The preliminary plat is available for viewing at Double Oak Town Hall during regular business hours.
An error was made on the initial public hearing notice, so the public hearing for the plat/re-plat was rescheduled, according to the town. The Planning & Zoning Commission public hearing for rezoning will be conducted on Thursday at 6 p.m. at Town Hall, and the plat/re-plat public hearing will be on June 29 at 6 p.m.
The items will then go before Town Council on July 2 at 7 p.m., where there will again be a public hearing for each request.