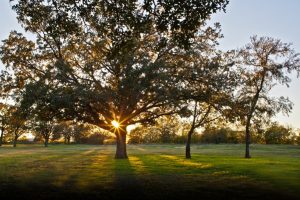 The town of Flower Mound is asking residents to help it recognize the significant trees in the town.
The annual Tree Recognition Program was designed to promote community pride in its trees while raising awareness about proper tree maintenance and good tree health, according to a town news release. The town is asking residents to nominate a tree that meets one or more of the following criteria:
Large: This is a combination of three factors; diameter of the trunk at 4.5 feet above ground level, the height of the tree and the average spread of the canopy.
Historic: The tree is associated with a historic event where a notable activity occurred, has documented history in the community, or was considered a well-known landmark before the incorporation of the Town.
Unique/Rare: The tree is a specimen not commonly found in the area.
All trees nominated for this recognition should be well maintained, in good health and in an area accessible for review. For more information, or to download a nomination form, click here. The deadline for nominations is July 31.