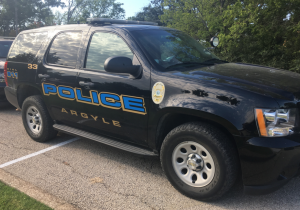 The Argyle Police Department wants to better get to know its residents and answer any questions they have.
The department shared on social media that it will host a Town Hall meeting later this month. There will be an open mic Q&A for residents to find out more about the department and how it polices the town. APD's traffic enforcement officer will be there to take questions, as well.
Residents will be also able to meet Temple Cottle, the department's new chief, and the department's newly-promoted sergeants, Daniel Rounsavall and Tony Segura.
The town hall will be held June 28 at 6:30 p.m. at Argyle Town Hall, 308 Denton St. East.