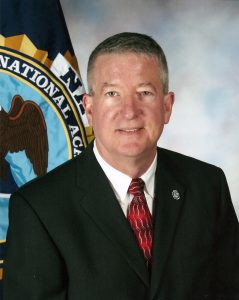 The town of Argyle has promoted its police captain to Chief of Police soon after the former chief retired.
Town Manager Matt Jones announced in a news release that Temple Cottle, who has been serving as interim police chief, has been named the permanent police chief.
Cottle has been with the Argyle Police Department since December 1998 and has served as a reserve officer, officer, sergeant and captain before becoming  interim chief late last month after Chief William Tom Tackett retired.
"Temple's qualifications speak for themselves in his capabilities to lead this department and there is no one more familiar with the organization," Jones said. "I am confident he will do an exceptional job leading the department in service to the community."
Cottle received his Bachelor's degree in Computer Management in 1991 from Dallas Baptist University. In 2011, Cottle graduated from Sam Houston State University with a Master of Science in Criminal Justice Leadership and Management. Cottle has attended three highly recognized police management schools: The Federal Bureau of Investigation National Academy, The Institute for Law Enforcement Administration Management College, and The Law Enforcement Management Institute of Texas Leadership Command College.
"I am honored to be given the opportunity to earn the trust of our citizens and to carry on the fine traditions of the Argyle Police Department as we continue to become the best we can be," Cottle said.
As a Texas Peace Officer, Cottle holds a Master Peace Officer certificate and Instructor License. He has received his Firearms Instructor Certificate and in 2011 was recognized by the Texas Commission on Law Enforcement with an Academic Recognition Award.
Temple and his wife, Deborah, have been married for 37 years and have three adult children and nine grandchildren with the 10th due in November. They have lived in Argyle for almost 11 years and are involved in the community. They are both charter members of the Argyle Lions Club with Temple serving as the secretary and the president for the organization. Temple and Deborah also volunteer and serve as members of the Argyle United Methodist Church.