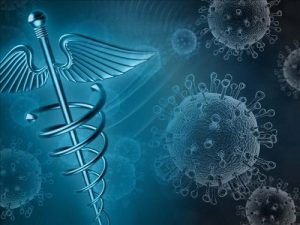 Denton County Public Health reported Friday the thirteenth influenza-associated death, an adult, in the county for the 2017-2018 flu season.
"Positive flu cases have been declining within Denton County since mid-February, but this recent flu death illustrates the illness can still be a serious health risk," saidJuan Rodriguez, DCPH Assistant Director and Chief Epidemiologist, in a prepared statement.
DCPH influenza surveillance reports indicate a steady decline in influenza activity since Feb. 17. The most recent surveillance report reflects low influenza activity with five positive influenza tests reported, according to a news release.
DCPH continues to recommend that residents practice the Center for Disease Control's (CDC) Good Health Habits to protect themselves against illness. CDC general good health habits include:
Avoiding close contact with individuals who are sick
Staying home if you are sick
Practicing consistent handwashing
Disinfecting surfaces or objects regularly
Weekly Denton County flu surveillance reports and additional information is available atwww.DentonCounty.com/flu. Visit www.cdc.gov/flu for details about symptoms, treatment, and prevention and www.cdc.gov/flu/protect/stopgerms.htm for additional CDC Good Health Habits.