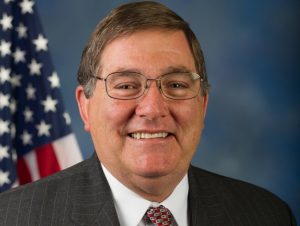 U.S. Congressman Michael C. Burgess (R-TX) announced Tuesday that he will host a town hall meeting next week in Denton.
During this town hall, Burgess will discuss "important issues facing Americans and the work he is doing in Congress to strengthen our national security, stabilize our economy, and make health care affordable for all Americans," according to a news release from his office.
Residents of the 26th District of Texas also will have the opportunity to ask  Burgess questions at the town hall meeting, which will be begin at 7 p.m. Monday at Denton High School, 1007 Fulton St. The town hall is free and open to all TX-26 residents.