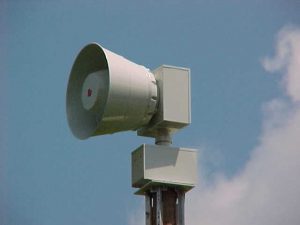 The city of Highland Village has repaired its storm sirens and will test them again Tuesday.
Last Wednesday, Highland Village — along with many other area towns and cities — conducted its monthly storm siren test and found problems with three of its five sirens, according to the Highland Village Fire Department.
Technicians were immediately called to make repairs, and Monday morning, the department said on social media that the repairs have been completed.
The city will conduct another test at 1 p.m. on Tuesday, unless there is bad weather, the department's Facebook post said.