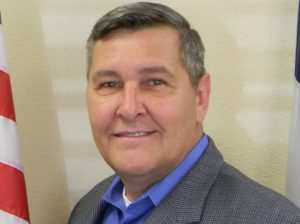 The Good and Unpleasant:
 The Good: I wanted to let everyone know about the various decisions the newly-elected Council members will have to make that will affect you, hopefully in a positive way.
Here is the list of pending projects:
Policy to accept debit and credit card payments for utility bills
Pave Sam Lee with sewer and drainage improvements
Pave Cleveland-Gibbs from FM 407 to FM 1171
Water system improvements to both pressure plains that impact health, safety and quality for everyone in Northlake. Once the engineering is completed the council should place an item on the general ballot for funding that will be used with the current 00.2905 cent tax rate of the town.
Identify a firm to collect services for delinquent property taxes and court fines
Identify viable space for Northlake Police for the next five to ten years as additional officers are added for your safety and security improvements: dual authentication and always-on connection for patrol vehicles and body camera policy.
Upgrade the website and provide online financial information via OpenGov
Jobs and retail:  The previous Council approved a 1-million sq. ft. distribution center to be built in Alliance Northport at SH 114 & 35W.
Project Forge chose Northlake over all other municipalities and they will locate their distribution facility in Northlake, more to follow.
Other areas that are being actively looked at for retail development are Chadwick Commons, Northlake Corners, and Harvest Commons.
 The Unpleasant:  TXDOT has engaged an engineering firm to widen FM 407, but the firm has not been publicly identified. Please share your comments with Denton County TXDOT at 940-387-1414 as you see fit.
A lot of the progress the Town has made to remain financially stable, maintain public safety, health, and improve the quality of life for all might be in jeopardy. If you like stability, services, and the projects that the Town is working on let the Councilmembers know. All their email contact information is at www.town.northlake.ts.us. I have heard rumors that everything that is in progress will be stopped or funds redirected to personal pet projects. I hope this does not happen for everyone's sake.
If you have any comments or suggestions to improve the quality of life in Northlake, please let me know.
Thanks for your time. Pete