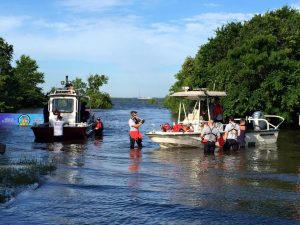 On Mother's Day weekend, first responders were called to two unrelated missing men in Lake Grapevine.
Venkatramreddy Velma, 38, of Irving, was on a pontoon boat about 2:30 p.m. on May 12 when he either jumped or fell into the water and did not resurface. The next day, a young man was swimming near the shore when he didn't resurface. Neither were wearing life jackets, according to officials.
Velma's body was recovered on May 13. The swimmer was recovered soon after he went under, but he remained in critical condition in the hospital on Friday, according to Grapevine Assistant Fire Chief John Sherwood.
This summer, many will visit lakes and spend time at the pool to cool off, but swimming and water sports pose dangers, said Brandon Barth, a Flower Mound Fire Department spokesman. Many dangers, though, can be quelled by remembering basic water safety rules.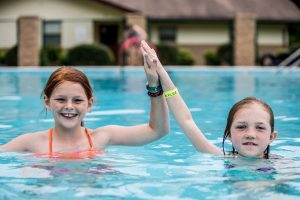 While swimming in pools, it's crucial for parents to keep their eyes on their kids at all times.
"They need adult supervision by someone who can swim and isn't drinking," Barth said. "They need to be on 'active watch,' with no distractions, such as their phone or a conversation with someone else."
Many people may have a misconception about what a drowning looks like, Barth said.
"Drownings can happen in seconds, and they're silent," he said. "They're not like the movies, where they splash and yell, they silently go under the water."
Barth said child drownings are a big problem in North Texas.
"For kids ages 1-4, accidental drowning is one of the most common causes of death, and unfortunately, North Texas is a leading area in the nation for them."

On the lake, Barth said everyone — no matter how old or how strong a swimmer they are, no matter if they are on a boat or swimming just offshore — should wear a life jacket at all times.
"A lot of people think lakes aren't much more than a pool, but they are open water with murky conditions, underwater obstacles, dropoffs, waves and currents not much different than the ocean," Barth said. "Those five seconds you take to put on a life jacket can save your life."