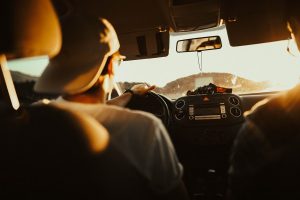 Summer means kids will be outside and near streets more often, but the threat of being struck by a vehicle isn't the only danger that cars pose for children this time of year.
Texas leads the country in a tragic category: pediatric vehicular heatstroke deaths. There have been 749 such deaths in the last 20 years in the U.S., and 114 were in Texas, according to NoHeatStroke.org. Nearly 90 percent of them were 3 years old or younger.
More than half of these fatal incidents occur because the driver or guardian in the car forgot the child, according to KidsAndCars.org. Flower Mound Fire Department Spokesman Brandon Barth said guardians should always "look before you lock," and those who are afraid of making such a mistake should put something they are always carrying, like a purse or cellphone, in the backseat so they won't forget the child.
More than 25 percent of the pediatric vehicular heatstroke fatal incidents happened because the children got into the vehicle without their guardians' knowledge, according to KidsAndCars.org. Barth said it's important that parents always keep their vehicles locked to prevent this from happening.
About 14 percent of the time, the guardians intentionally left the children in the vehicle but did not expect the fatal consequences. Young children's bodies can overheat several times faster than adults' do, and they can suffer serious brain injury or death after just minutes of sitting in a locked car, according to KidsAndCars.org.
Heatstroke begins when the body temperature reaches 104 degrees. When it's 80 degrees outside, the inside of a vehicle can reach 106 degrees in just 15 minutes and 123 degrees in one hour, according to NoHeatStroke.org. When it's 90 degrees outside, the inside of a vehicle reaches 109 degrees in just 10 minutes and 133 degrees in an hour.
Cracking the windows has little to no effect on a vehicle's interior temperature, according to KidsAndCars.org.