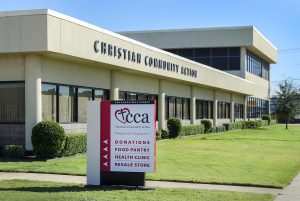 Flower Mound residents have a new, convenient option for disposing of unwanted clothing and household items, according to a news release from the town of Flower Mound.
Recycle 2 Support (R2S), a Dallas-based recycling company, has partnered with Christian Community Action (CCA) to provide curbside recycling services straight to your door.
To participate, take the following steps:
Visit www.r2sdfw.com and click "Schedule Online" and select a pickup date.
Pack up your unwanted clothing and/or household items and place outside your front door by 8 a.m. on your scheduled date. Next-day pickups are available Monday through Saturday.
R2S will pick-up your items, diverting them from the landfill, and CCA will receive a portion of the proceeds in return.
R2S has been involved in textile and household item recycling since 1986. Items that can be recycled include clothing, shoes, books, toys, and other household items. For the complete list of items that are accepted,
click here
.
The average U.S. citizen throws away 82 pounds of clothing and other textiles annually, which adds up to more than 26 billion pounds of material waste in the U.S. each year, according to the news release. The R2S and CCA partnership will help divert materials from the landfill and provide much-needed funds to continue CCA's mission of supporting those in need in our community.