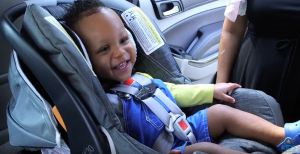 The Argyle Fire District is partnering with Safe Kids Tarrant County to help parents ensure that their kids are safe in the car.
The district will be hosting a monthly Car Seat Fitting/Inspection Station at the fire station, 511 South Gibbons Road, the district said in a Facebook post. At each of these monthly events, guardians can have their car seats inspected by a Certified Child Passenger Safety Technician to make sure that the seats are installed correctly and that they are the right size for the child.
The first fitting station will take place in about two weeks, and the free opportunity is not restricted to residents of the district.
The fitting stations are by appointment only. If you are interested, call 682-885-2634.