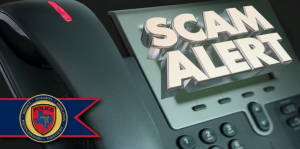 The Denton Police Department took to social media Thursday to warn residents about reports of phone scammers.
Police received reports Thursday morning about scammers calling residents and claiming to be from Denton Municipal Electric, according to the police department's social media pages. The scammers have been telling the residents that their account is past due, and they requested payment.
"These calls are not from DME!" the department said in the social media posts.
To check to see if your DME account is past due, call DME Customer Service at 940-349-8700.